Need to know
What is it? Bigger than an expansion, smaller than a standalone Borderlands game, but still very much a Gearbox banter-looter.
Release date March 25
Expect to pay $60/£60
Developer Gearbox Software
Publisher 2K Games
Reviewed on Windows 10, Ryzen 9 5900X, 32GB RAM, RTX 3080
Multiplayer? 4-player co-op
Link Official site (opens in new tab)
Check Amazon (opens in new tab)
Tiny Tina's Assault on Dragon Keep, the Borderlands 2 expansion that doubled as a loving parody of Dungeons & Dragons, came out in 2013. That was a year before D&D's fifth edition revitalized interest in the game, two years before Critical Role premiered. At the time, jokes about D&D seemed pretty niche. It was a surprising move for a shooter expansion, one that paid off. It hit an untapped vein, and quickly became everyone's favorite DLC. In 2022, though? D&D is as popular as it's ever been, approaching cultural oversaturation, and Tiny Tina's Wonderlands returns to a well that's closer to running dry.
While Tiny Tina's Wonderlands looks like a bouncy fantasy-comedy, it plays like a Borderlands game. Specifically, Borderlands 3. Some of the guns shoot crossbow bolts and the grenades have been replaced by spells, but in the moment-to-moment it's a typical Borderlands game—you shoot hordes of bad guys who repeat pithy one-liners, then compare loot to see if the new guns and shields are better than the old ones, then do it again.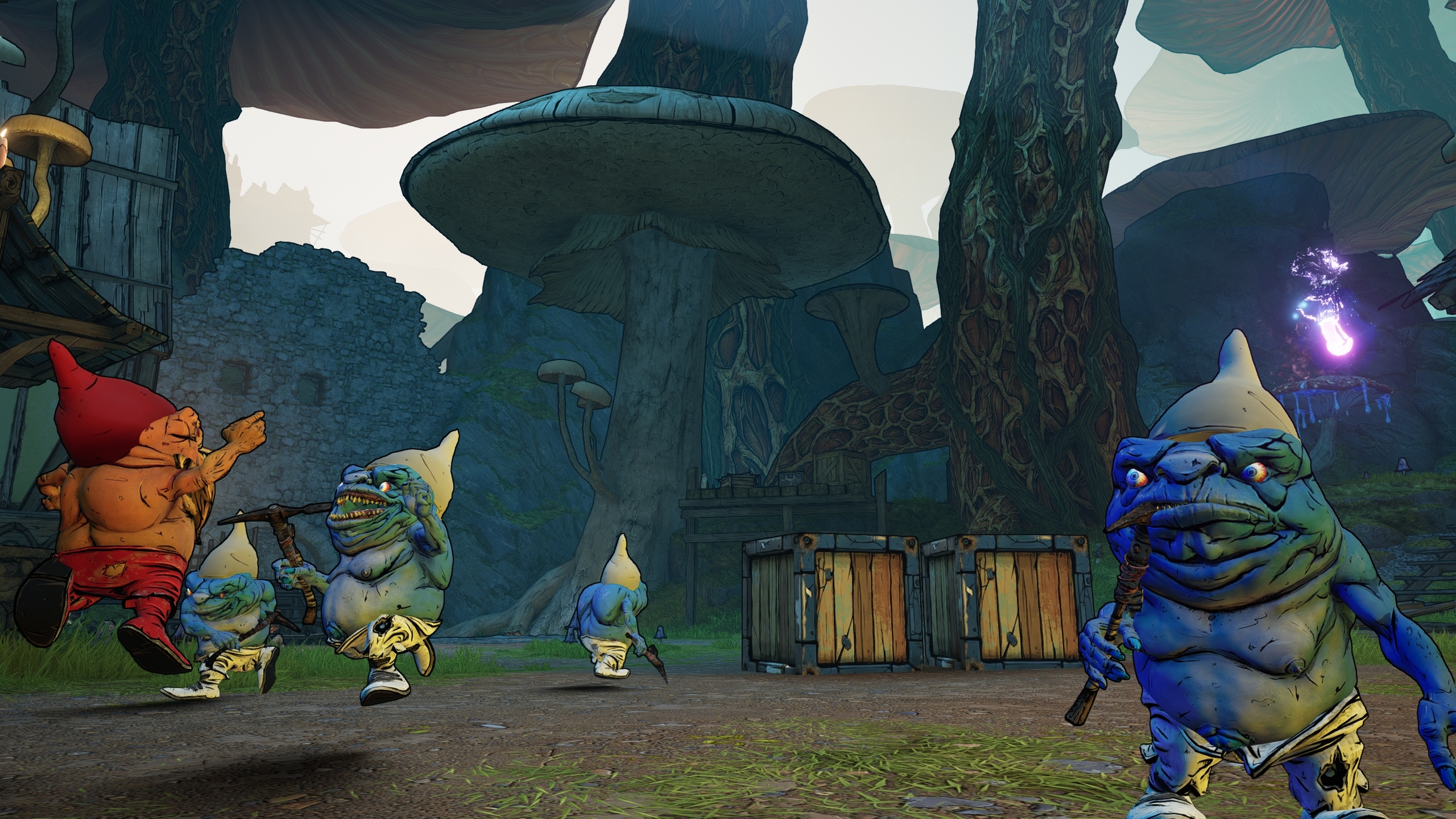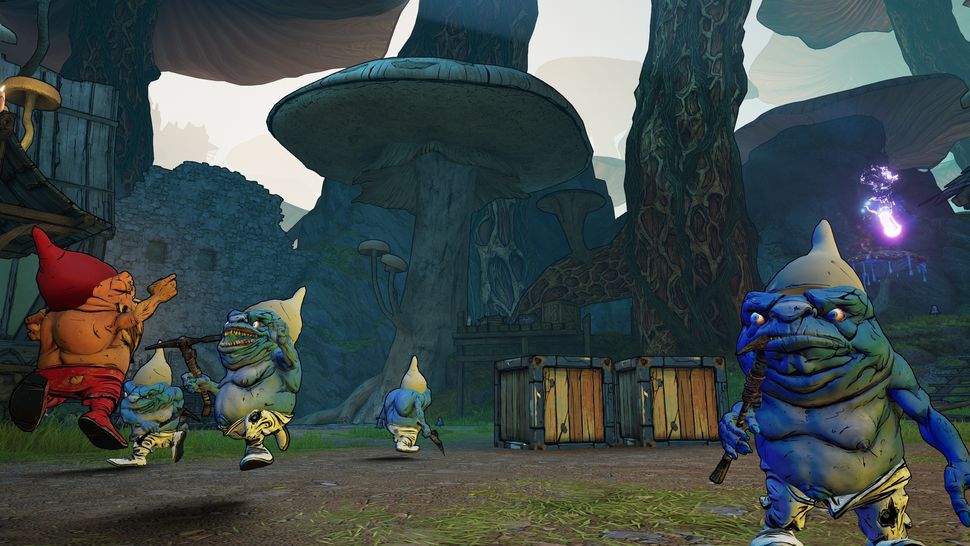 (Image credit: 2K Games)
If anything, I like it even more now. That DLC wasn't just a bundle of jokes about the guy who throws his dice too hard or what it's like to fumble a skill check to do something so basic you probably shouldn't have rolled for it in the first place. It was also a fantasy retelling of Borderlands 2, the cast reimagined as knights and sorcerers like it was The Wizard of Oz. The thing it most effectively parodied was itself. 
Meanwhile, Tiny Tina's Wonderlands is largely disconnected from the Borderlands games it slots between, with only a handful of cameos (including Claptrap, sorry haters). That feels like a missed opportunity, given that Borderlands 3 was kind of a disaster, and a follow-up that took the piss out of it would have had a lot of material to work with.
It still succeeds more often than it fails, though. That's partly just because of how the Borderlands formula has been honed over the years. While other looter-shooters bolt on crafting systems or try to make you care about gear levels and repeatable activities and collecting 15 different kinds of shards (why is it always shards?), Tiny Tina's Wonderlands is simply another game of shooting bad guys with ridiculous guns so you can take even more ridiculous guns off their corpses. And sometimes, in-between that, it delivers a gag about what a mess the average game of D&D is that hits me like a knife in the heart.
TODAY'S BEST DEALSCheck Amazon (opens in new tab)