Need to know
What is it? A long-awaited sequel to the classic arcade brawler TMNT: Turtles In Time.
Release date: June 15
Expect to pay: $25
Developer: Tribute Games Inc.
Publisher: Dotemu
Reviewed on: Windows 11, Nvidia 2080 Ti, Intel i9-9900k @ 4.9ghz, 32gb RAM
Multiplayer? 1-6 players local or online
Link: Official site (opens in new tab)
Check Amazon (opens in new tab)
I don't think I'll ever outgrow '90s cartoons and side-scrolling arcade brawlers, so it was with some excitement that I fired up Teenage Mutant Ninja Turtles: Shredder's Revenge, a modern follow-up to Konami's arcade & SNES hit Turtles In Time. It's an exercise in targeted nostalgia, opening with a fully animated intro, a cover of the Saturday morning theme song and even the promise of the original voice cast returning—albeit with 30 years of added rasp to their voices.
That's a strong first impression and a tough one to live up to, but I'm happy to say that developers Tribute Games have managed to recapture that classic spark, even if it's sometimes at risk of being snuffed out by a few attempted modernizations that don't fully deliver.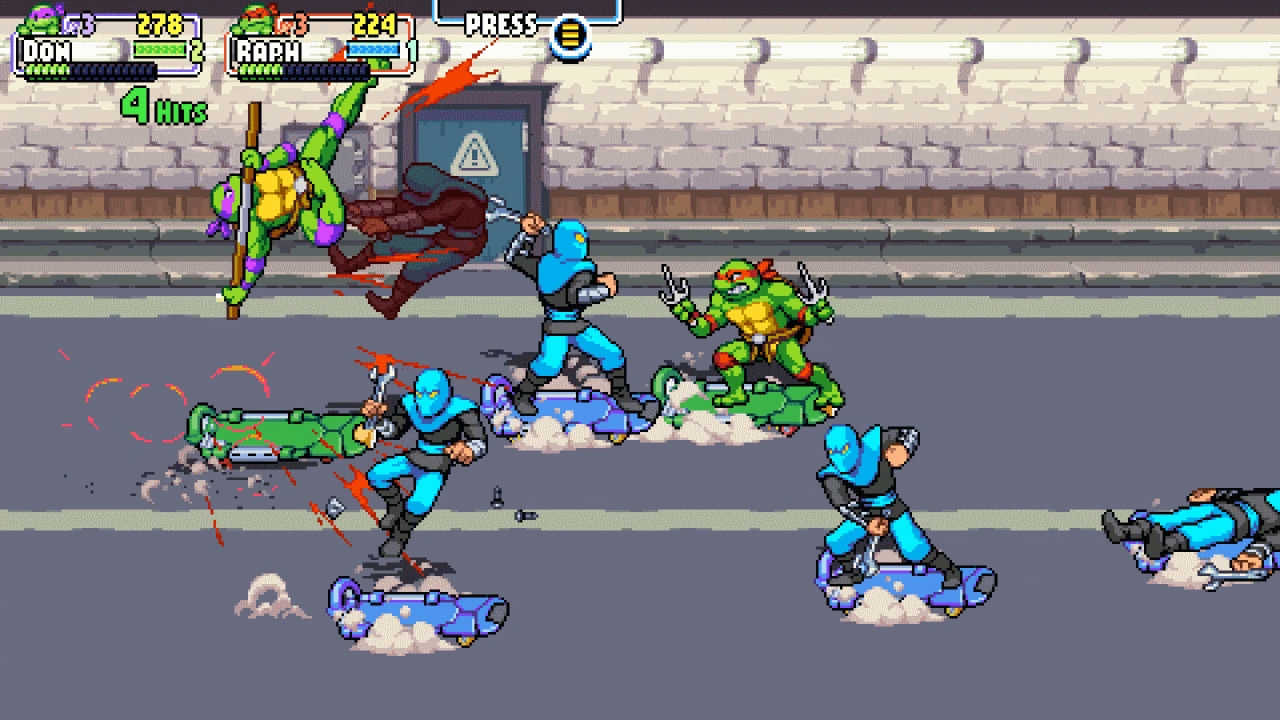 (Image credit: Dotemu)
The issue is in its longevity. The best arcade games hold up even on your fifth or 10th time through, while I feel I've seen all this has to offer after just two full laps. I can't see myself coming back to it months or years later like I've done with Streets of Rage 4 (especially with its DLC) or Fight'N Rage. Like the work of its returning voice cast, Shredder's Revenge is a heartfelt and enthusiastic performance that feels like a slightly strained attempt to recapture lost glory.
TODAY'S BEST DEALSCheck Amazon (opens in new tab)