Need to Know
What is it? A colourful explosion of sweaty, veiny 2D muscle-bound warriors.
Release date: June 2, 2023
Expect to pay: $60/£50
Developer: Capcom
Publisher: Capcom
Reviewed on:  Nvidia GeForce RTX3070, AMD Ryzen 7 2700X, 16GB RAM
Steam Deck: Playable
Link: Official site
I gotta be honest, I've bounced off of a fair few 2D fighters in my life. I'm a 3D fighter girl at heart, and losing a dimension seriously messes with my head. What do you mean I can't sidestep? I gotta jump around? Unheard of. I've been determined to finally push past my fear of only having deux dimensions with Street Fighter 6 though, and by god does Capcom do a fantastic job of welcoming me inside, making me a nice cup of tea and patting me on the back just for showing up and trying.
It's a far cry from the much-maligned launch of Street Fighter 5, a grave error that's lingered around Capcom like a questionable fart for the last seven years. The developer slowly amended its mistakes, but it's certainly determined not to repeat them this time around. It's succeeded: Street Fighter 6 is a bombastic, colourful, all-out package that is ready to cater to every playstyle and skill level, doing it with a degree of finesse that has well and truly set the bar high for the next generation of fighting games.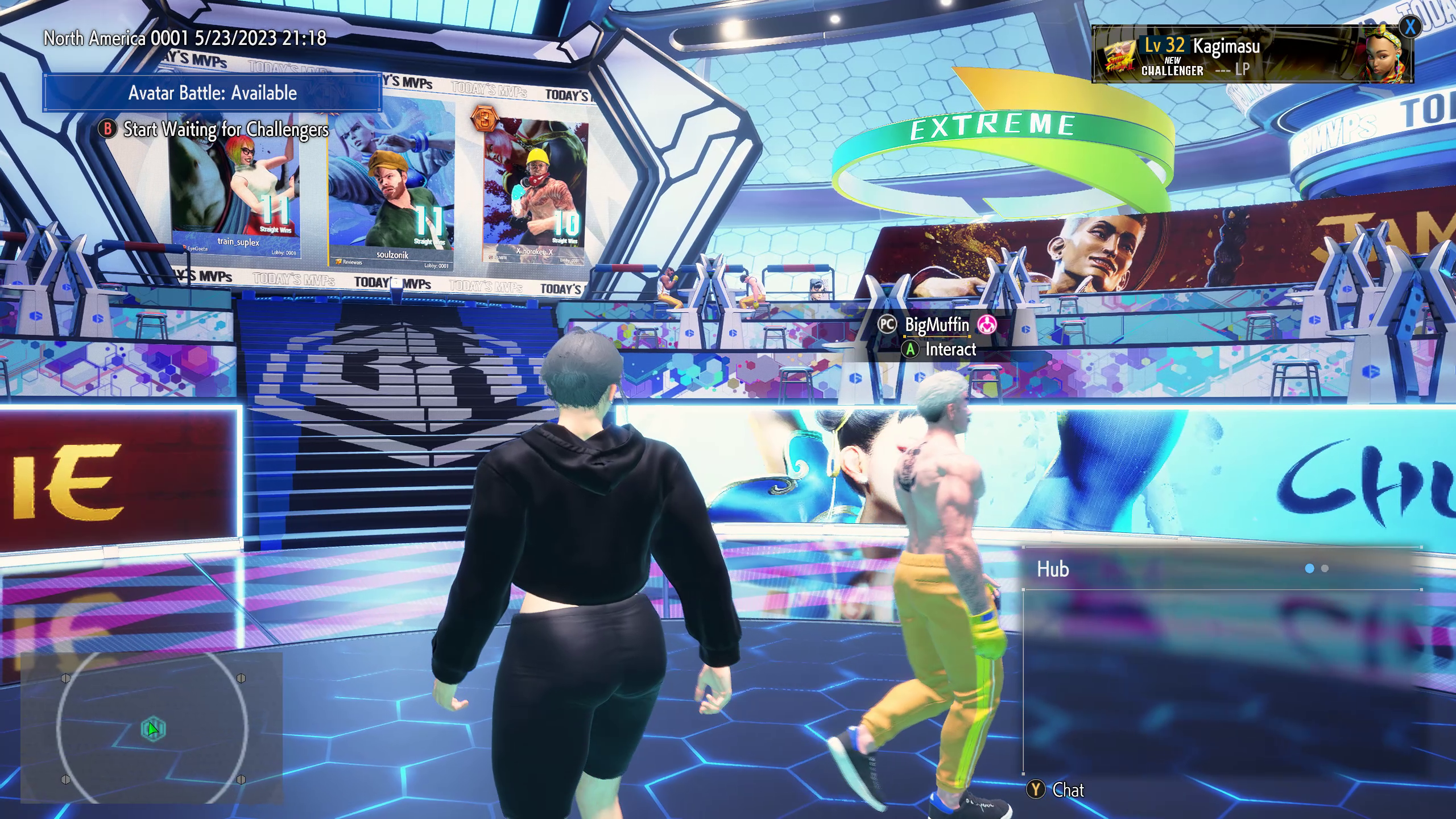 (Image credit: Capcom)
While the servers were online, I was also able to poke around the menus and found some incredibly side-eyeable options. Bad news: Street Fighter 6 has a battle pass. Based on a brief in-game explanation, it seems like it'll exclusively offer cosmetics and currency for what appears to be a character rental system. I'm an avid disliker of battle passes, especially in games where they're completely and utterly unnecessary. Like this game. Capcom promises that avatar gear will only be cosmetic and offer no stat increases, but it feels like a wholly unnecessary addition to the game.
If you've ever been too scared to try a fighting game for the first time, make Street Fighter 6 your entry point into the genre.
There's also the return of premium currency, this time called Fighter Coins. They were included alongside Drive Tickets, which appear to be earned through completing challenges in-game rather than bought with real money. Fighter Coins will require opening your wallet though. I know it's a necessary evil these days, but in a game that's already $60 minimum, it's a huge downside.
Monetisation aside, I'm picking up what Street Fighter 6 is putting down. I've never felt this way about a 2D fighter before. It's handed me all the tools I could need to learn its strange combo flows and timings, and has actively encouraged me to put them into practice in a slew of different ways. If I don't love hanging out in the training room, I can go and practice with World Tour side missions or jump into some online training with a pal. If I want to goof around and smack my friends with my long-limbed avatar, I can do that, too. 
Capcom has offered an absolute buffet of ways to play Street Fighter 6, and there'll be something at the table everyone likes. If you've ever been too scared to try a fighting game for the first time, make Street Fighter 6 your entry point into the genre. It's easily the most accessible entry yet, and I can't wait to see how many more people enter the FGC through this game. I couldn't think of a better way to kickstart the new generation of fighting games. Other upcoming fighters like Tekken 8 and Mortal Kombat 1 have a lot to live up to.