NEED TO KNOW
What is it? An action game sorta-sequel to Persona 5.
Expect to pay £50/$60
Developer Omega Force / P-Studio
Publisher Atlus
Reviewed on RTX 3080, Intel i9-9900K, 16GB RAM
Multiplayer None
Link Official site (opens in new tab)
Check Amazon (opens in new tab)
Strikers has all the style and confidence of Persona 5, plastered with bold colors and glittery character animations that give each scene the liveliness of a manga panel, all the way down to the menus. A smooth, jazzy soundtrack establishes a psychedelic '70s spy movie energy, even though we're dealing with teens taking on criminals throughout Japan. There's even a 30-hour story with most of the cast and voice actors returning. It walks and talks almost exactly like Persona 5, a game that isn't even on PC yet. 
But Strikers isn't Persona 5, and the comparison isn't flattering for it. Its social elements and combat aren't as fully-featured or its characters as deeply considered as Persona 5's, so any expectation of parity will lead to disappointment. Strikers is a wild, but bloated visual novel with almost no room for expression or choice, and with some of the best turn-based combat in existence swapped out for repetitive action game combat. Strikers will give Persona 5 lovers some painful whiplash.  
Fake friends
In Persona 5 Strikers you return as the same nameless high school student and reunite with the Phantom Thieves, your group of friends that faced down the invisible psychic threats plaguing the Metaverse in Persona 5. It sounds complex, but the Persona series just dresses up social and cultural issues in surreal fantasy garb. People fight one another with physical manifestations of their psyche, which basically makes it a game of surreal Pokemon. I choose you, weird sewer monster shaped like a penis, also why are you crying?! And so on.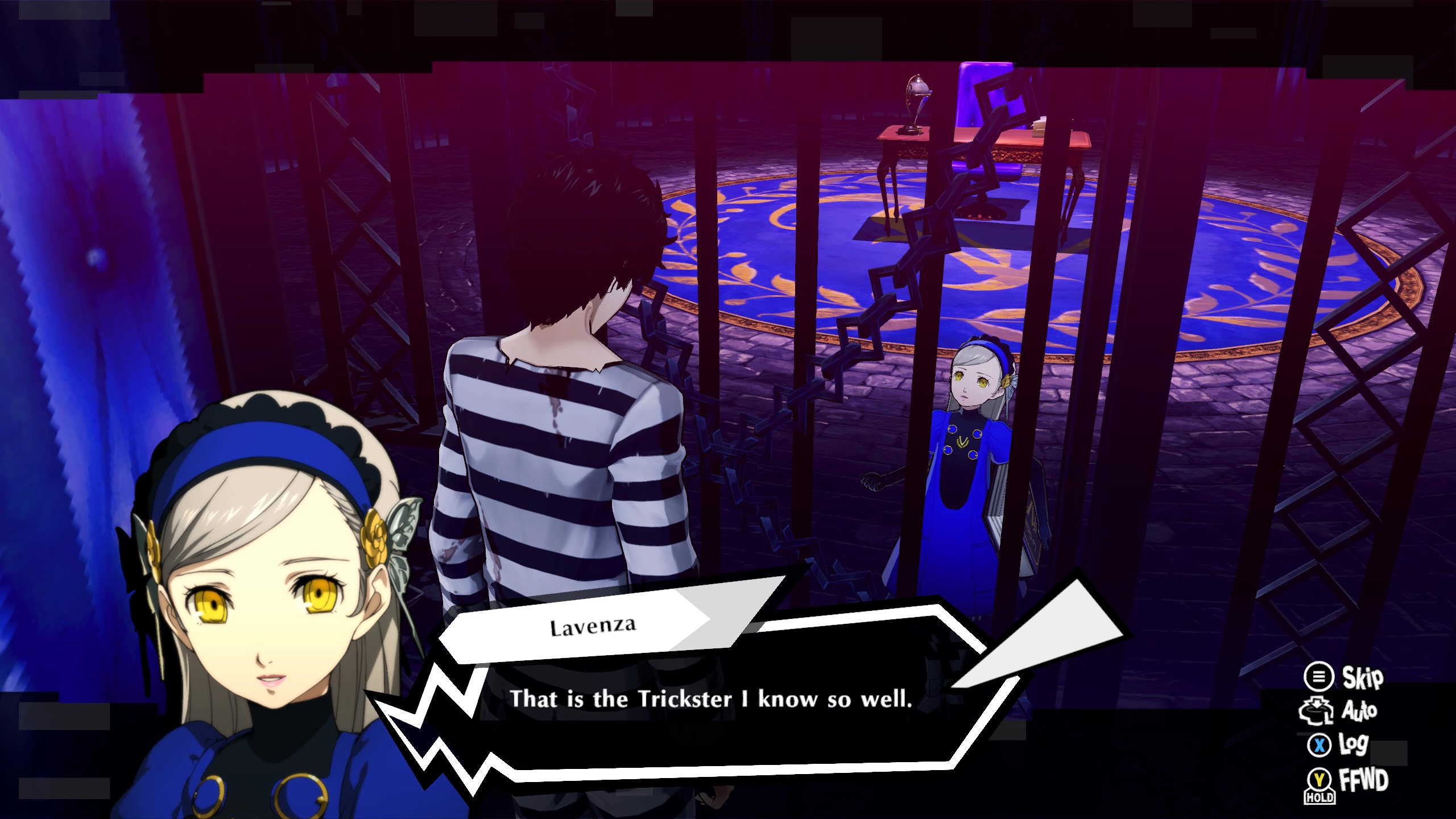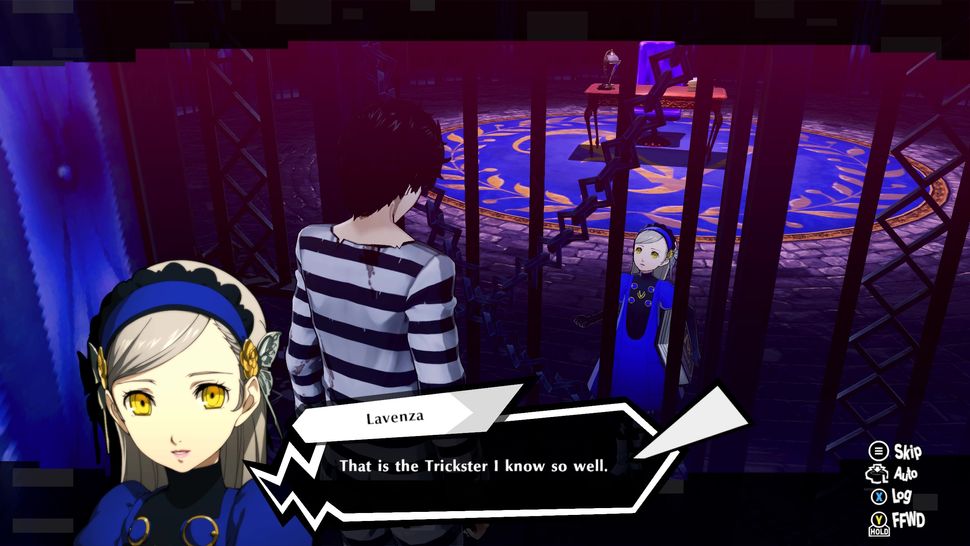 (Image credit: Atlus / Koei Tecmo)
Most importantly, it runs well. I stay huddled up against that 60 fps cap with ease, my GTX 3080 barely breaking a sweat. In a few hours of play I haven't seen any crashes or hitching. Customizable keyboard controls are there, a nice suite of language options—the works. It's a pretty decent port! Seeing Tokyo and the Phantom Thieves rendered at 4K with perfectly clean lines is novel and frustrating, a reminder that Persona 5 on PC still isn't a thing even though it feels like I'm looking right at it.
Persona 5 Strikers is a novel spin-off and sorta-sequel to a great RPG that most of my friends can't play yet. But even though it's packing a lot of signature style in mimicking the distinct look and sound of Persona 5, Strikers is a bone thin road trip whose charm can't make up for the time and attention it takes to weather the mindlessly repetitive combat and negligible stakes. 
Strikers isn't without merit—I had some fun in there!—it's just carrying some of the strongest caveats I've attached to a review. If you haven't played Persona 5, a pretty rad RPG and social sim hybrid, then don't play Strikers. If you have played Persona 5 and liked it, but know that you can't stomach Dynasty Warriors-style combat, then turn back. And even if you like Dynasty Warriors style combat and played Persona 5, Strikers is still just doing a weird, jerky dance in a Persona 5 skinsuit, and you should approach with caution. 
There are far better third-person combat games out there. Better RPGs. Better visual novels. None quite look or sound quite like Strikers, except for Persona 5, but you'll be fine letting the memory of Persona 5 stand on its own (if you can ever play it). 
TODAY'S BEST DEALSCheck Amazon (opens in new tab)