You'll often see us adding new features to our site, and we're always working hard to improve your Nutaku experience.Well, today, we have something very special that we are very happy to introduce: meet Nutaku's Gold Top-Up Subscription!
You can now subscribe to one of three unique gold top-up plans, each of which comes with some extra gold rewards. This amount will be credited to your account every 30 days after you start your subscription.
If you're having trouble seeing your new subscription plan on the site, try logging out of your account and back in, this should fix the problem for you!
this is not the truth! It has more benefits than just getting more gold than you paid for!subscribe to one of our subscription plan It will also get you some great perks. All subscribers, no matter what plan they choose, will receive all of the following additional benefits: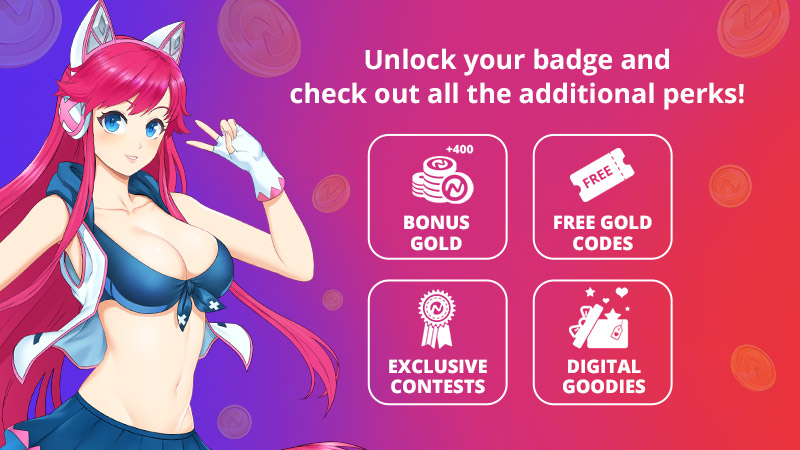 🟡 Random Free Gold Code
We will send the code to your email regularly, and you will get free coins after redeeming
🎁 Exclusive competitions
When you subscribe, you automatically enter into subscriber-only sweepstakes and contests. Keep an eye on your email!
🎨 Digital goodies
Every monthly subscriber receives exclusive digital perks like free wallpapers, exclusive artwork, and more!
This also allows for some flexibility!You can hop from one plan to another every month for a truly tailored look your subscription According to your needs. Right now, it's just one package per month, but you're not limited to the first package you choose.
For example, if you signed up for the $50 package on September 23rd, you will receive top-up coins every 30 days thereafter. Once your September amount is credited to your account, you can go ahead and switch to the $10 plan – the amount will be credited the next month, in this case October.
Because we know some of us have commitment issues, you can cancel your monthly subscription anytime!
This is the first phase of the program, so keep an eye out for the rest of it, we have many more exciting things waiting for you!
We hope you enjoy this new perk and that it takes your gaming experience to the next level!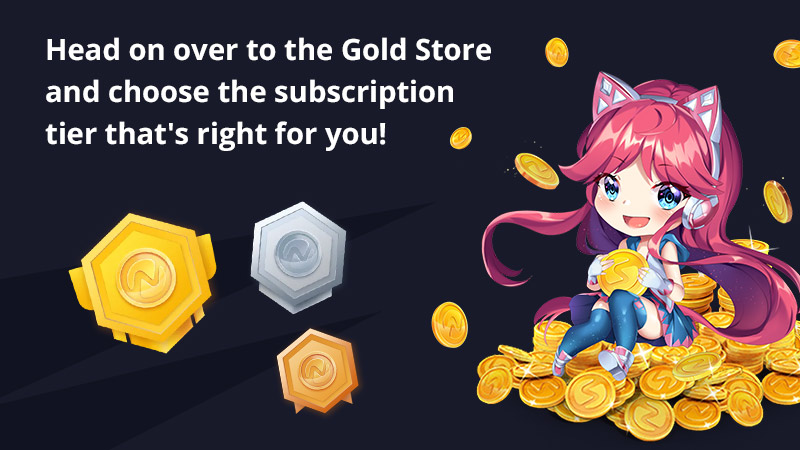 all the best,
Nutaku team