Need to Know
What is it? An '80s inspired platformer with a digital-fantasy twist.
Expect to pay TBA
Developer Studio Koba
Publisher Team17
Reviewed on AMD Ryzen 5 3600, 8GB, AMD Radeon RX 5700 XT
Multiplayer? No
Link naritaboy-game.com
$0.99 (opens in new tab)View at Amazon (opens in new tab)$0.99 (opens in new tab)View at Amazon (opens in new tab)$0.99 (opens in new tab)View at Amazon (opens in new tab)See all prices (11 found)
It's nothing short of blasphemy mentioning a game console on a PC website, but I hope the desktop gaming gods will forgive me this time. Narita Boy is a platforming action-adventure that takes place inside a game console that's had its circuits, wires, and lines of code transformed into an intricate digital empire.
Playing as the titular pixel hero Narita Boy, you have been summoned to save the Digital Kingdom from crisis. Traveling through each of the kingdom's three regions, you must defeat the evil servants of HIM, a dark program that wishes to see the Digital Kingdom fall. It's the usual 'hero saving the world' narrative but with the twist of being inside a retro console from the '80s, and I think Narita Boy's execution of that idea is brilliant. 
Every scrap and segment of the gaming console has been assigned a specific role within this fantasy universe, and the world has enough lore that it could rival Game of Thrones. There's a certain mysticism too, like how the high-priestess of the entire Kingdom is a supervisor program named Motherboard, how sentient programs called techno-fathers worship complex algorithms, how floppy disks act as keys to the holiest of temples, and how lines of code are treated as ancient scripture. The game brings technology and mythology together to create an interesting world.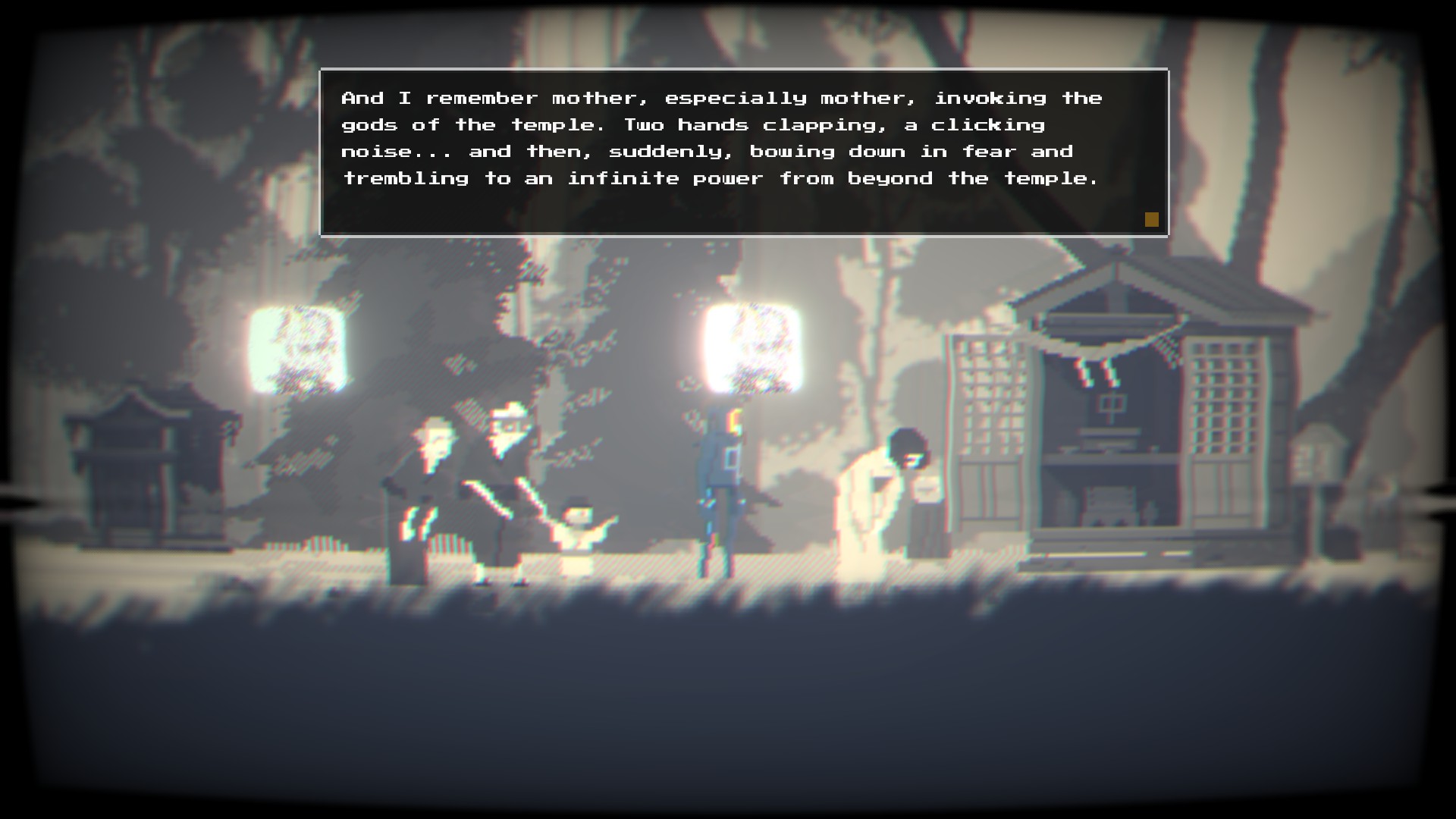 (Image credit: Team17)
However, these are small hiccups in an overall streamlined adventure. Plunging your sword into the digital hearts of enemies feels great, and learning about how this kingdom came to be is a wild ride of heartbreak, creepy cults, and flamboyant rock. Narita Boy removes the vapidness of '80s gaming nostalgia and couples it with an epic fantasy narrative with an earnest core.  
TODAY'S BEST DEALS$0.99 (opens in new tab)at Amazon (opens in new tab)$0.99 (opens in new tab)at Amazon (opens in new tab)$0.99 (opens in new tab)at Amazon (opens in new tab)