Need to know
What is it? The latest officially licensed MotoGP racing sim.
Expect to pay $50/£40
Release date April 21, 2022
Developer Milestone Interactive
Publisher Milestone Interactive
Reviewed on I7 9700K, RTX 2080 TI, 16GB RAM Windows 10
Multiplayer? Up to 22 players online
Link Official site (opens in new tab)
Check Amazon (opens in new tab)
Modern MotoGP is in a golden era. 2021 saw eight different winners across 18 races, and so far this season we've had three different riders on the top step in four races, including two taking their maiden victories. It's unpredictable, packed with talent and spectacle, and guaranteed entertainment every race. Naturally, then, the focus of Milestone's licensed bike sim MotoGP 22 is the 2009 season. 
An all-new mode, titled 'Nine: Season 2009', takes you back to a bygone era when Rossi, Lorenzo, Stoner and Pedrosa jostled their 1000cc machines around each other for the wins, by way of a documentary-style video series directed and narrated by British filmmaker Mark Neale, and a series of challenges intertwined between them. Succinctly: it's wonderful.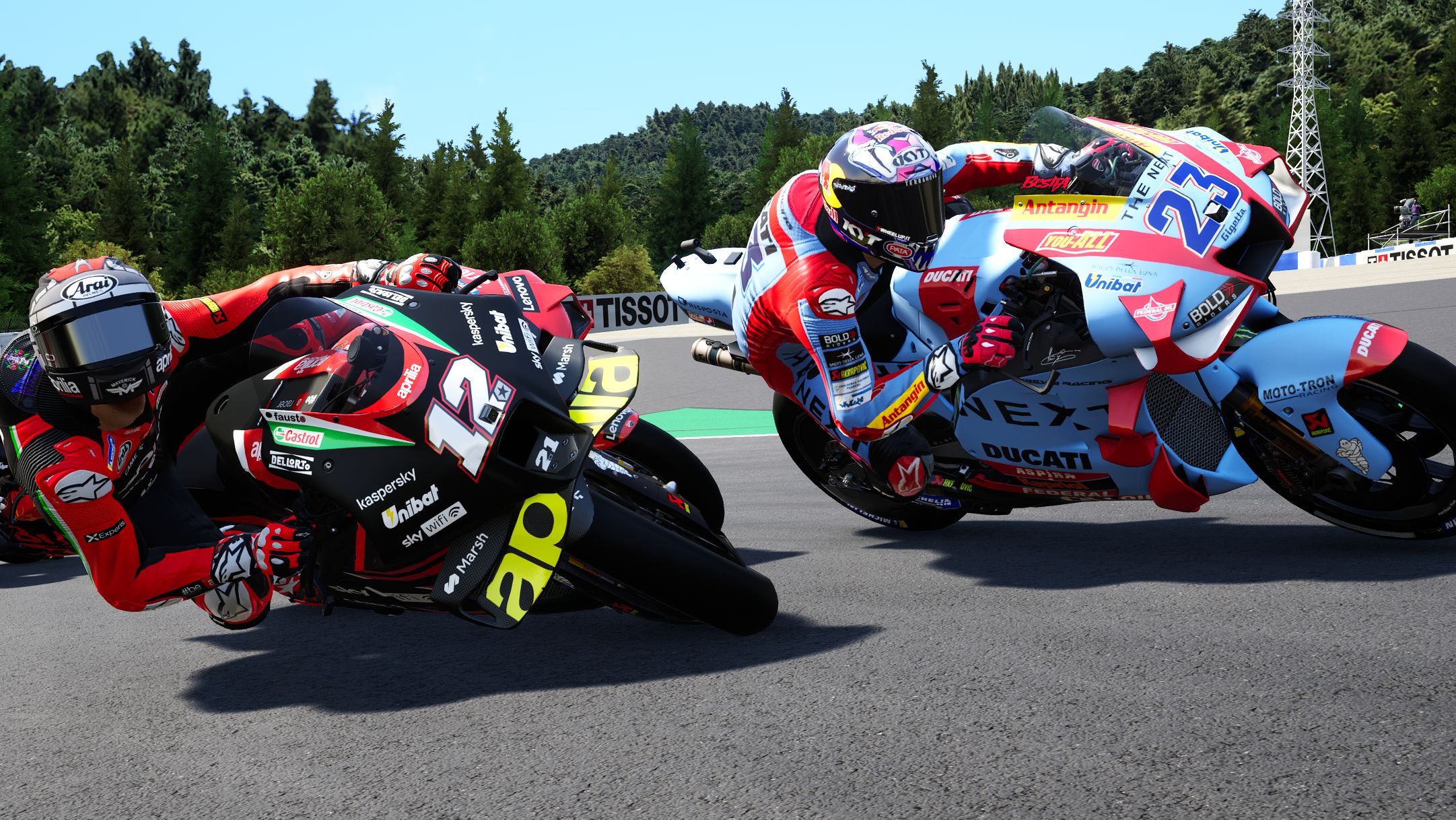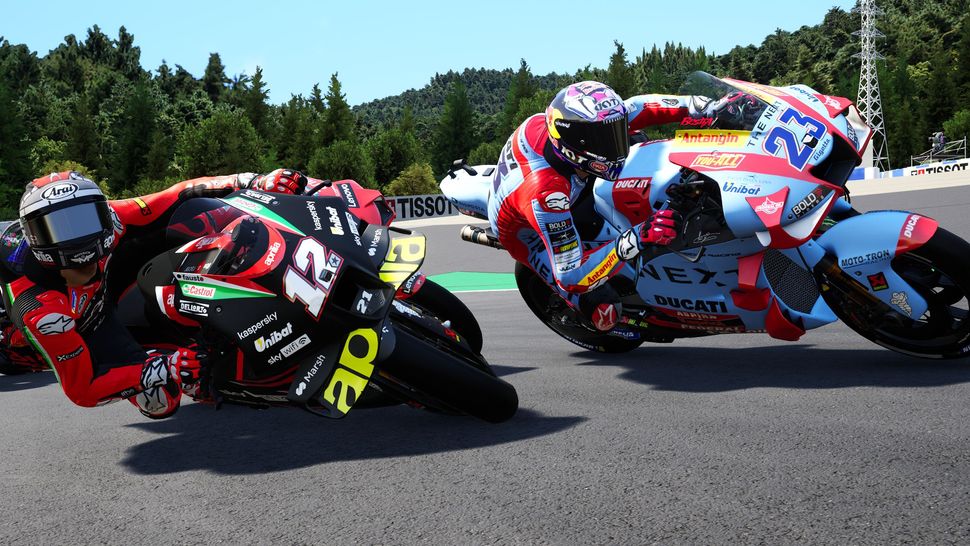 (Image credit: Milestone Interactive)
AI remains slightly ropey. In my experience it seems more aggressive this year, better able to judge when it's OK to cut inside you mid-corner without causing a collision, and that's a step forwards. However, its pace varies significantly from track to track, apparently struggling with Jerez and Assen's fast sections but nailing Austin like a grid full of Marc Marquezes. 
The developers seem to have squeezed a bit of extra beauty out of Unreal Engine this time out, particularly in the bikes and helmets. I'm not ashamed to say I've spent considerable time in the showroom menu, aimlessly cycling between modern and classic riders and admiring their lids. The glitter paintwork on Nicky Hayden's 2006 helmet is particularly worth a few spins of the camera. A lot of that beauty translates on track, where a realistic lighting style combine with high-res textures and high-poly models worthy of some photo mode admiration.  
It makes inroads, then, this new MotoGP title. It's still feeling a little wobbly in the hands, as though the controls and physics model haven't yet been perfectly synchronised, and the AI and assists need more work. But Mark Neale's work really elevates the experience, creating a new mode that sets the mind racing with ideas for more like it. How about a mode that recreates each of the last 10 race winner's maiden victories? Who wouldn't want to be put on Binder's KTM in a sodden RedBull Ring, or Bagnaia's Ducati, fending off Marquez around Aragon? There's a lot of tread on the tires. 
TODAY'S BEST DEALSCheck Amazon (opens in new tab)