Need to know
What is it? A Marvel friendship simulator masquerading as a turn-based XCOM-alike.
Expect to pay: $59.99 / £49.99
Release date: December 2, 2022
Developer: Firaxis Games 
Publisher: 2K
Reviewed on: Windows 10, AMD Ryzen 5 5600X Six Core CPU, 16GB RAM, Nvidia Geforce RTX 3060
Multiplayer? No
Link: Official site (opens in new tab)
$51.99 (opens in new tab)View at CDKeys (opens in new tab)$59.99 (opens in new tab)View at Best Buy (opens in new tab)$59.99 (opens in new tab)View at Adorama (opens in new tab)See all prices (11 found)
The team behind XCOM has given me my next mission objective. It's not to destroy an alien relay, extract a VIP from a hot zone, or board a crashed UFO. Instead, I'm to watch a movie with a friend in Marvel's Midnight Suns. A western, if the Eastwood-esque figure flashing across the television set is anything to go by, though the particulars of the film's plot turn out to be unimportant. 
Movie night is merely a pretext to have a deep conversation with a new teammate, named Nico. We bond over our evil moms: hers a philanthropist sorceress who murdered children, mine a demonic goddess who banished me to a cold grave in the late 17th century. Nico, whose superpower appears to be cheeriness in the face of trauma, resolves to catch me up on the entire history of motion pictures: "The first thing you need to know—the glowing briefcase is a metaphor."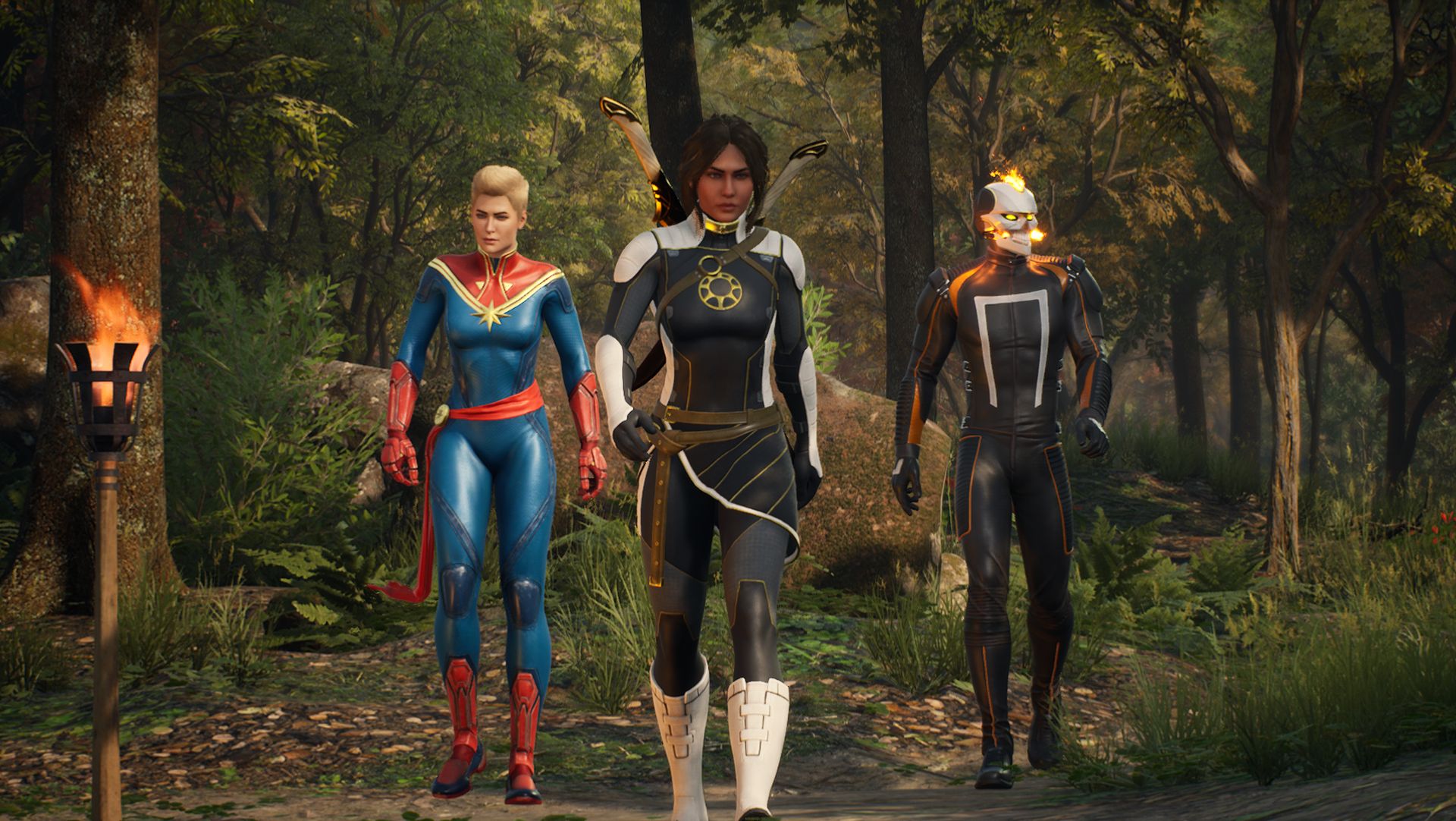 (Image credit: 2K)
The Abbey's scenes are frequently searching, and endearingly silly. In what other game can you say you've been stargazing with Stephen Strange? I learned more about the man's values and regrets during those two minutes than over ten multiversal adventures. In the quiet, the mess of contradictions that is every Marvel character's personal history is allowed to sit – to be investigated for commonalities, or sent up for comic effect.
Like Nico, Midnight Suns wants to storm into your room and pull you by the arm into the party. Whether that's what every strategy head wants is to be determined. But if you can meet Firaxis on its own terms, you'll be dazzled.
Marvel's Midnight Suns: Price Comparison
(opens in new tab)
(opens in new tab)$60.48 (opens in new tab)$51.99 (opens in new tab)View (opens in new tab)Reduced Price
(opens in new tab)
(opens in new tab)$59.99 (opens in new tab)View (opens in new tab)
(opens in new tab)
(opens in new tab)$59.99 (opens in new tab)View (opens in new tab)
(opens in new tab)
(opens in new tab)$59.99 (opens in new tab)View (opens in new tab)
(opens in new tab)
(opens in new tab)$59.99 (opens in new tab)View (opens in new tab)Show More DealsWe check over 250 million products every day for the best pricespowered by