What is it? An online PvPvE heist game set in a dark imagining of the Robin Hood universe
Expect to pay: $30/£27
Developer: Sumo Digital
Publisher: Focus Home Interactive
Reviewed on: Ryzen 7 5800H, Nvidia GeForce 3070 (mobile), 16GB RAM
Multiplayer? Yes, 4v4 online
Link: Official site (opens in new tab)
PvPvE extraction games, where teams of players race and pummel each other to find a treasure/bounty/McGuffin on a map, grab it, then try to escape while others give chase, are on the up. With my beloved bayou blaster Hunt: Showdown reaching peak numbers while the more secretive Escape from Tarkov attracts tens of thousands of concurrent players, it's inevitable that plucky pretenders will try to get their share of the spoils.
Hood: Outlaws and Legends is the latest game looking to grab some of that PvPvE plunder, bringing with it some interesting ideas: a third-person perspective, a focus on stealth, and an indestructible sheriff who stomps around maps like an ironclad Mr X, grumbling and swearing about the vault key that one of the players has stolen off him.
The premise is that two teams of four players are attempting to steal a treasure chest from a heavily fortified keep. The teams start at opposite sides of a sizable map, so the early going is spent taking out guards, working your way into the keep, and stealing the vault key off the sheriff.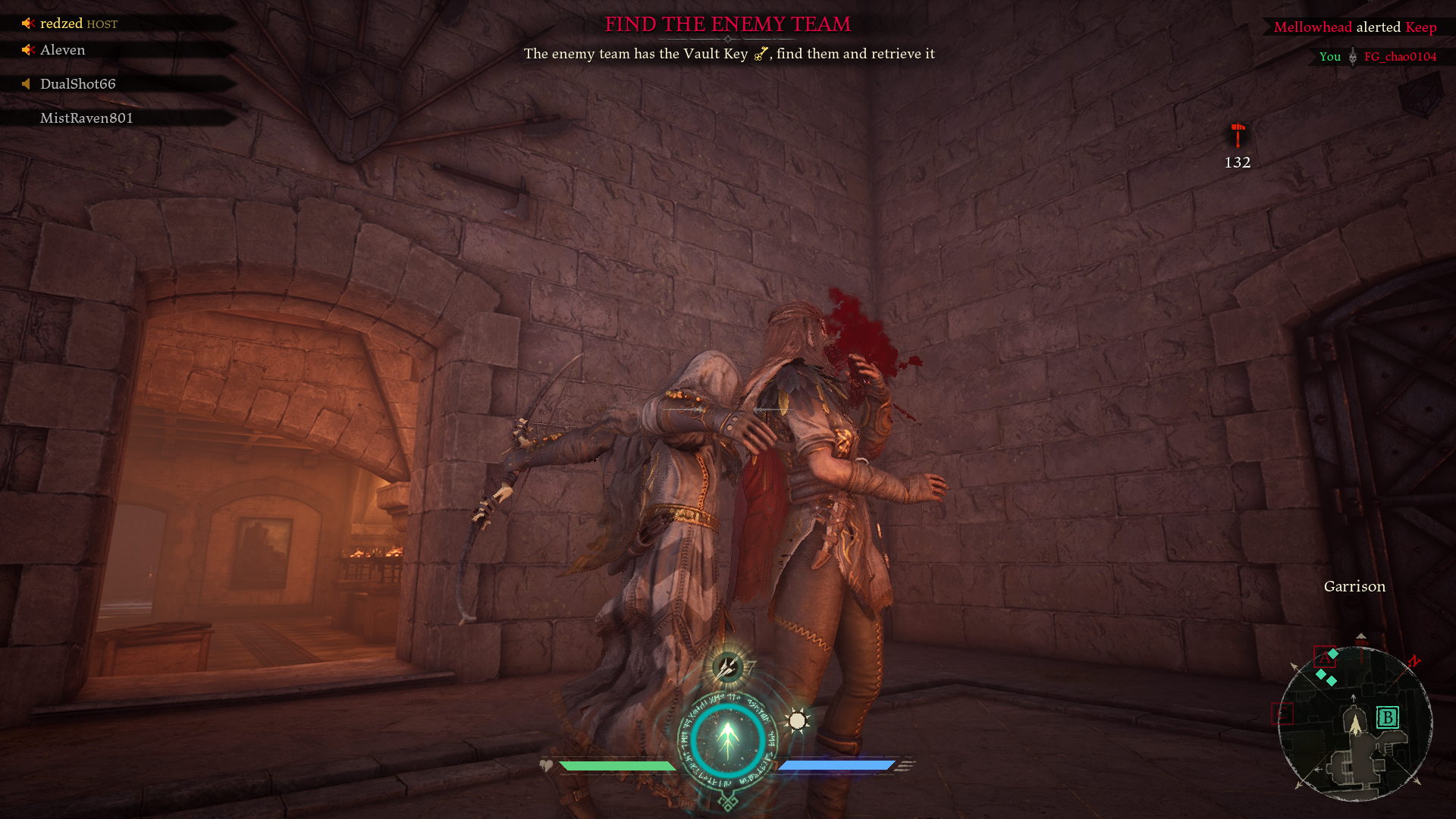 (Image credit: Focus Home Interactive)
For all its flaws, I've had some great moments with Hood: a cat-and-mouse game with another player through the mist-soaked marshes culminating in a satisfying assassination, a perfectly placed arrow between the eyes of a John as he held a portcullis open for his friends, causing it to crash on them, watching the sheriff wreak havoc on an enemy team, and even just silently stabbing my way into the keep at the start of a match before things get messy.
Hood feels designed around these moments rather than the combat that you spend too much time fumbling around with. It's got some strings to its bow, but the handle feels flimsy. At best, it's an accessible entry point into far more elegant games in its field.
TODAY'S BEST DEALSCheck Amazon (opens in new tab)