It's that time of year when monsters come out to play and there's a ghostly energy in the air.
Halloween is about beautiful costumes, delicious treats, and getting together for great entertainment, like scary movies or scary games! For the spookiest time of year, Nutaku is excited to host a variety of spooky in-game offers that are sure to please you like the most coveted candies! Sexy succubus, charming European witch, enchanting vampire, weird clown, and other magical creatures are waiting for your arrival!
look at this year's halloween event page and get ready to scream with delight for the amazing deals going on. During this time, many free games will feature unique Halloween-related in-game events and offer opportunities to participate in the festivities.
In addition to the free game deals, there are also some amazing sales on select premium games, you can check it out here!
The event will run from October 27th to November 1st, 2022.
Pack some extra treats for your Halloween bash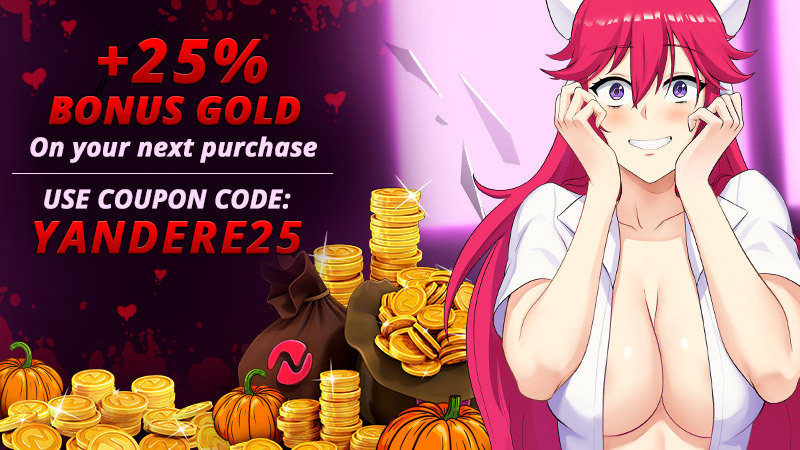 We also have special bonus candies for players who want to top up their gold wallets!October 27-November 4 only, use code sick 25 When purchasing a normal gold pack gold store Get 25% more coins than usual. Isn't this the best Halloween candy ever? It's very simple:
Access the Gold Store on your favorite device;
Scroll below the "Gold Packs" section (before the Subscriptions section) and select "Have a Reward code";
enter code sick 25 In the modal field, then select "Redeem";
You will now see 25% more gold coins in the gold bag;
Choose a package and complete your purchase (remember, this sale excludes starter packs, limited-time event packs, and subscriptions);
Congratulations, you now have more coins!
Be quick to redeem your code before you drop below 6 feet on November 4th.
Nutaku-tan loves you so much, she'll do anything for you…and if you're not careful, she'll do anything for you!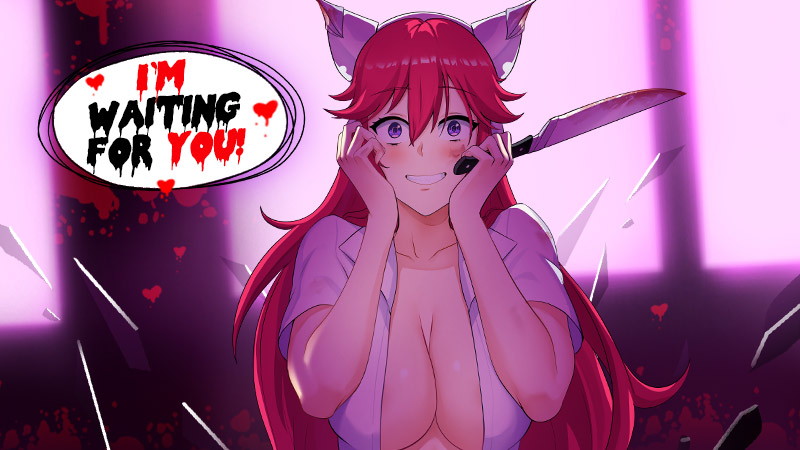 This Halloween Nutaku-tan can't contain her obsession with you. She doesn't need to wear a menacing mask, wield a chainsaw, or have a knife on her finger to haunt your dreams…you are all hers…forever. Nutaku-tan has finally lost it, and when she embraces her inner sickness, she goes completely insane! Better spend quality time with her, or you might regret it 😈
Nutaku-tan's Halloween look is inspired by a classic anime and manga trope called "Yandere". Covering her face, she obsessively looks for the object of her love…it's you! Better act nice, or you might get stuck in the bathroom and she'll break in and say, "It's me Nutaku-tan! I just want to be with you!".
Yandere has always been an interesting and (let's be honest) somewhat scary personality metaphor. These types of characters can often be described as bums who are so obsessed with their loved ones that they would do anything to be with them. This includes hurting others, themselves, and even those they hold dear, if it is done for the greater good of their love!
Therefore, Yandere is considered unbalanced and considered a wild card. For a moment, they may be lovable, warm, kind, and caring for their loved ones. Next, they may be enraged with envy, culminating in a mountain of dead bodies with "You are all mine and mine only" written in blood on the walls!
If you want to know more about Yandere girls, check out our detailed articles: Hooked on Yandere: Your Deadly Anime Girl Crush, Explained.
Featured Events in Free Games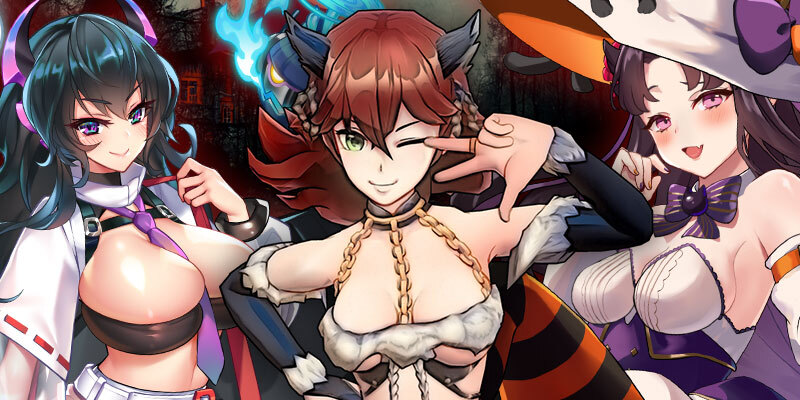 This year, many free games are offering some spooky goodies, including: exclusive skins, awesome discounts, new characters, limited-time events, and more! Here are a few games that we think have some great in-game content to keep the Halloween fun going:
Smell the popcorn? See the balloon? Notice that sexy clown staring at you?You read that right, you've joined the sinful circus president! The beautiful clown Pippa is ready to show you the good times. Collect Sin Circus tickets during the event for a chance to spend some private time with Pippa. You'll also be able to unlock tons of items and exclusive goodies, so don't miss your chance!
Ready to unlock some seriously sexy outfits for your favorite hobo? cum with gun Get you covered! Chance to unlock exclusive Halloween costumes for a limited time! Bring fear to your enemies and rejoice in the sensuality of your beautiful lady.
Dollar General Gear Also adding to the fun is one of the game's biggest updates. For a limited time earn some exclusive daily logins like rare items and rewards you don't want to miss! The game will also introduce a new game system called "Senki Arcadia"! Through this you will be able to unlock new sexy memories of sex scenes! New Halloween-inspired merchandise will also be included in the store, and some new characters will join the spookiest time of the year.
Drop everything, Venkman. we have one!You heard me right, a new ghost waifu is joining the cast Project QT She misses you (in a good way). Meet Billie's Boo, the new oppai waifu for a limited time! There will also be unique daily rewards for QT items, so you can earn extra spooky rewards.
oh what is thismonster girl joins the fray smash smash! For a limited time, Quillzone, Jelle, and BonChovy will be added to the store. All the monster girls of your dreams! In addition, you can enjoy a discount on the diamond gift bag in the store by purchasing the diamond gift bag, and unlock Ayano's luxurious wedding dress.
FAP Goddess Take your Halloween vibe to a whole new level! For a limited time, get a chance to unlock the Crimson Pack from the Store, which includes the stunning Crimson skin! Also during the event, log in to get a unique Halloween Gacha. This is your only chance to unlock some of the rarest Halloween-inspired goodies!
You know what they say: Halloween luck is yours when black cats haunt and pumpkins sparkle.This is booty phone Teams for their awesome spooky events! Be one of the lucky ones for a limited time and use the spot check system to unlock exclusive outfits for Naomi, Miyu and Liv. Summon your inner horny demon and collect pumpkin items for some festive and interactive Halloween-inspired endless scenes. Finally, the store will present many new offers that you should not miss. So who are you calling?
Here's just some of the amazing deals for Halloween. So no time to be stuck in dream world with Freddie chasing you.Put on your best scary face and head to halloween event page to see everything happening this week!