Need to know
What is it? The first part of a remake of classic '90s PlayStation RPG Final Fantasy 7.
Expect to pay: $70
Developer: Square Enix
Publisher: Square Enix
Reviewed on: AMD Ryzen 7 1700X, Gigabyte RTX 2080 Super, 32GB RAM
Multiplayer? No
Link: Epic Games Store
Check Amazon (opens in new tab)
Final Fantasy 7 Remake has arrived on PC months after its PlayStation release, at a price of $70. The hope was for a definitive version, but at launch, I can't say this is it. Which is disappointing, because in spite of Square Enix giving it the kind of PC port the publisher is infamous for—not as bad as Nier: Automata, but still underwhelming—Final Fantasy 7 Remake Intergrade is excellent. 
After the lacklustre, confused, and unfinished-feeling Final Fantasy 15, this new take on one of the most beloved games in the series feels like it truly has vision. It balances faithfully recreating the original 1997 game (1998 if you first played it on PC like I did, giving me a lasting appreciation for the MIDI soundtrack), while commenting on the source material in a way that makes it feel up-to-date. The combat system is now fully real-time, though in a way that finally manages to honour the classic RPG legacy of the series.
The biggest caveat is that, despite the title, FF7R only retells the opening of the original game—the portion set in the grimy, industrial city of Midgar, where the wealthy live in comfort on gigantic plates of metal, while the poor live in the shadows beneath next to piles of scrap and waste. While originally the Midgar section could take about 10 hours, here it's transformed into a 35-40 hour adventure that feels more complete in its own right. As everything reaches a dramatic climax, it makes sense to close the book there (until the inevitable sequel).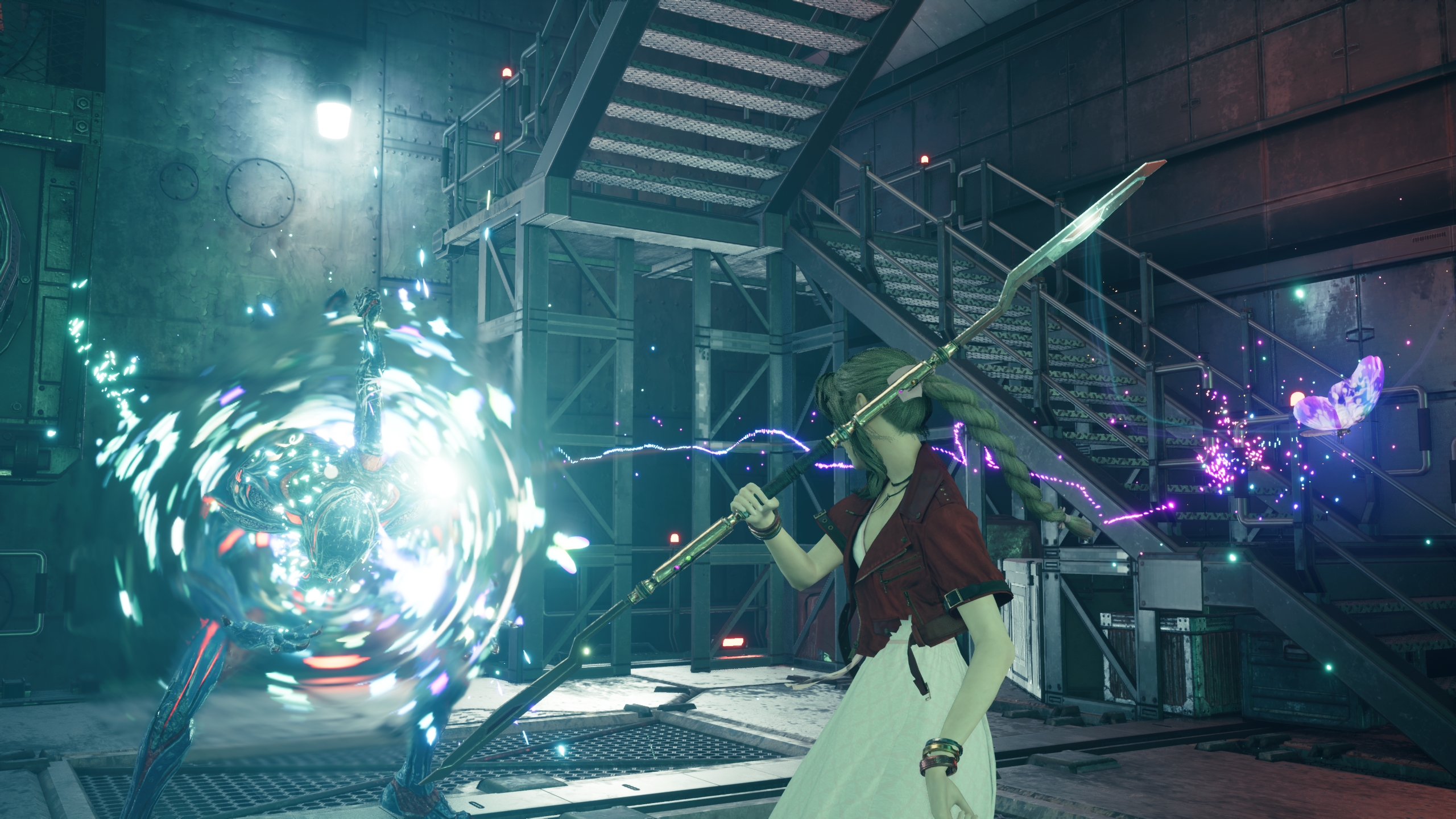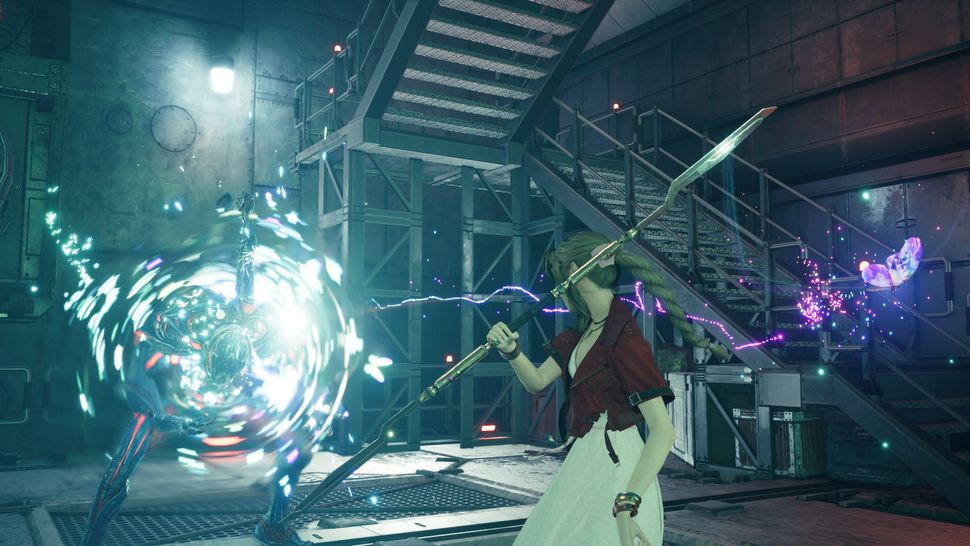 (Image credit: Square Enix)
Unsettling scenery
Cloud is constantly asking where his money is. I find myself asking where the PC-specific options are. Final Fantasy 15: Windows Edition was a surprisingly detailed port, filled with options to tweak and enhancements not possible on its original console hardware. Here, you only have the option to choose between high and low shadows and texture quality, which barely seems to do anything, and there's an fps cap that maxes out at 120. Stuttering has been reported on multiple hardware configs, and dynamic resolution scaling can't be disabled.
You'll struggle on mouse and keyboard, unless you get used to a default control system that sometimes expects you to juggle WASD, IJKL, arrow keys, and a mouse all at once. You can't select menu options with the mouse, though you can scroll with the mouse wheel (fun for selecting attacks, but hardly worth it for the hassle of not using a controller in combat clearly designed for one). Moving the map with WASD is clunky, and sections with bespoke controls like a motorbike sequence and darts minigame are significantly harder with a keyboard than a controller. Some keyboard prompts prominently feature PlayStation button graphics. Press escape all you want, the shortcut to bring up the menu is M. The map? That's N, of course.
Still, Final Fantasy 7 Remake feels great with a controller in hand. It ping-pongs between the mechanical mind massage of combat, and exploring an industrial fantasy world and gripping story. Newcomers get a rich world to delve into for the first time, while as an old fan, I found it impossible to resist the urge to discover what was added and what was changed. The extra dimensions to the narrative and visual design leave me—for the first time in a long time—excited about the future of mainline Final Fantasy, and the action game fan in me keeps me coming back for the combat, something I rarely feel in any RPG.
TODAY'S BEST DEALSCheck Amazon (opens in new tab)