Deep in the lockdown times, there was no football. Time, in the way that many of us count it, had stopped. Listless, I bought FIFA 20 to finish the season. When I scored, and the camera shook as it does at Anfield, I actually cried with the joy of it. That was a weird time, obviously, but this is the power that FIFA has at its disposal. If you love football, in whatever hue or flavour, FIFA 22 should be part of your life.
FIFA 22 recreates everything special about a beloved and complex pastime, as well as its greed and superficiality. The game succeeds and fails in the same way the sport does, and nothing encapsulates this like FIFA Ultimate Team. If bypassing the existing league structure like a desperate Spanish Club president and assembling your very own Galácticos is your dream, then FUT delivers: for a price.
Create a team of GOATs by hook—a slow grind—or by crook—real world money that may or may not give you the best players—and then challenge the world, making your chosen stadium look more and more like a neon thunderdome. There are returning greats, seasons, XP, achievements and a new Elite Division for the very best. Every kind of inducement is there. And it's entertaining, but you soon notice that the progress and actual advancement is glacial.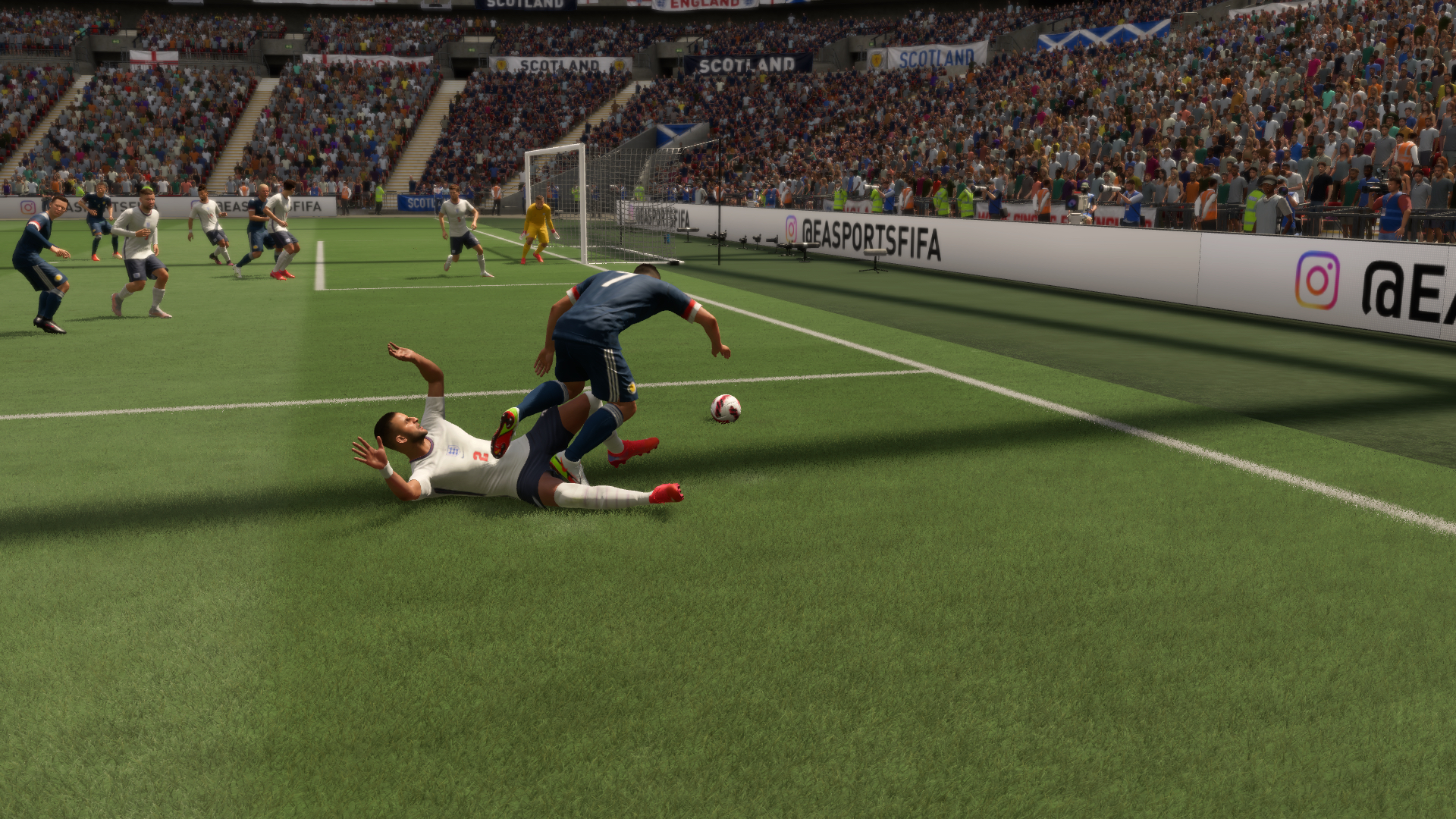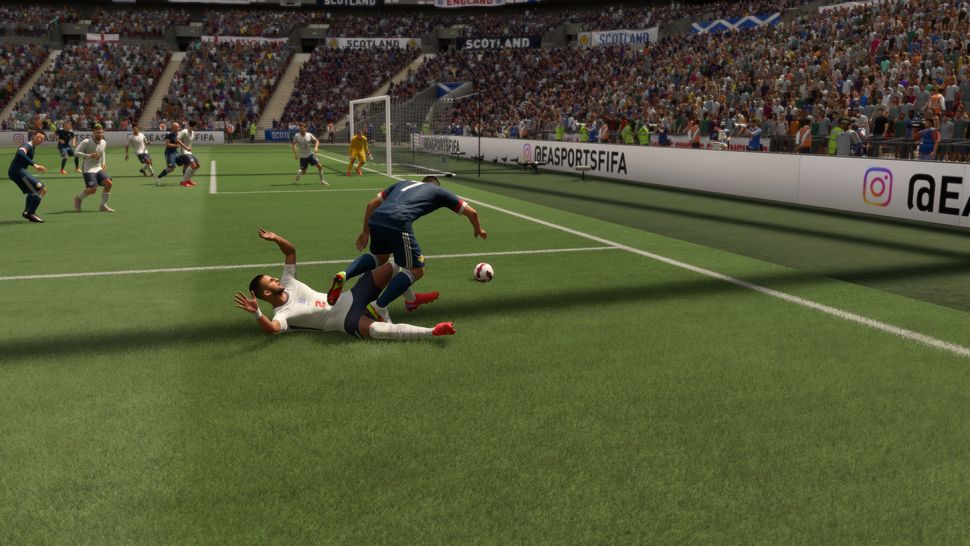 (Image credit: EA)
Manager Career Mode has likewise received some new bells and whistles, with mixed results. The new negotiation animations make me cringe a bit, but the press conferences that play out like a Telltale adventure work better. It still isn't Football Manager, and nor should it be, but its depth is sufficient to be an enjoyable challenge. However, after your preparations, you still play the game, with no option to just watch. Your skill, or lack thereof, negates all the work you've done. There is a top-down sim, but it's hard to see the patterns develop at speed and simmed games are invariably lost. FIFA can happily play itself, so the insistence on your participation is weird.
The question as to whether this iteration demands your purchase is almost moot. If you've played any FIFA recently, you'll recognise that this is the same game, yet, you'll want those quality-of-life improvements and tiny incremental updates, the new kits and squads. There is no competition if you want to maintain that illusion of reality, as eFootball has a patchy set of club licences, promising much but thus far delivering little. If you're in thrall to FUT you'll want to have the shiniest, newest things and biggest player base. I could name a hundred ways it could be improved. I'd argue we deserve more, and the price feels steep for what sometimes appears to me like generous DLC to a game I own, or a subscription that requires I start from scratch each time. But these are the ways I rationalise it to myself. I am not prepared for the boat to leave without me.
If you're a newbie, and a football fan, I wouldn't hesitate to recommend getting aboard. It's gentle on the easiest difficulty and if you can put off potential maulings on multiplayer until you're ready, the challenge can be raised in bruising yet satisfying steps. Ignore the hoopla and flaws and you can weave a vibrant story of success, survival or failure, because that's what football really is. There is nothing like chipping one in at the near post and wheeling away to the fans behind the goal, like that amazing 7-a-side game you had once, but over and over, brightening decades of real-world humiliation with a trophy, that you, by yourself, have earned, in front of millions.