Max Verstappen is the 2022 Formula One World Champion, and to get to that level and stay there he has to be about as dedicated as one can be to racing. That means practice, practice, and more practice—even when you're 30,000ft in the air flying between the many exotic destinations on the F1 calendar. 
To that end, Verstappen reportedly fitted his multi-million dollar private jet with a racing sim rig.
"He has had his private jet converted so that he can also sim race in the air in the future," says Red Bull advisor and driver programme boss Helmut Marko to Sport1. 
"But that is only a good thing, because Max needs that kind of distraction. Moreover, it has not had any negative impact on his first two world titles."
Max Verstappen bought his Dassault Falcon-900EX from Richard Branson in 2020 for ~$16 million, and its black and orange colourway (orange for The Netherlands) has led some to call the jet supervillain-esque.
But you heard it right, folks. Don't let anyone tell you your sim racing habit is a waste of time. The two-time world certainly sees great value in taking his virtual racing rig on the go. Verstappen has previously talked about how important sim racing is for him and "how professional it has become" in an interview with the Washington Post (opens in new tab) ahead of the 24 Hours of Le Mans Virtual.
Verstappen later dropped out of that race due to connection error, which he was vocally frustrated about on stream (opens in new tab) at the time.
Still, virtual racing has pulled in some of the racing world's best talent, partially due to its similarity to the real deal but also its competitiveness. Verstappen is not the only F1 driver that partakes in sim racing tournaments or racing on stream. Charles Leclerc, Lando Norris, George Russell, Alex Albon, and other drivers from motoring's top championships have all been seen to game in what spare time they might have.
Race on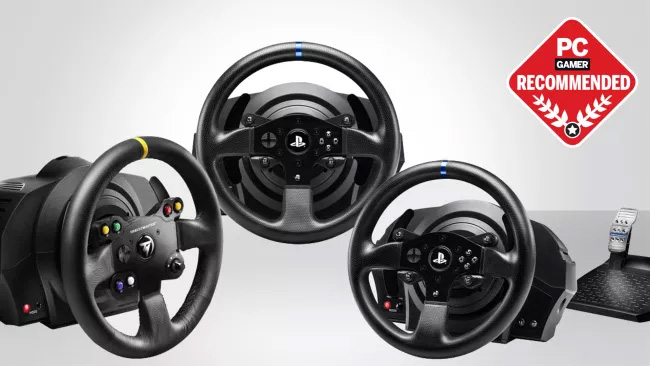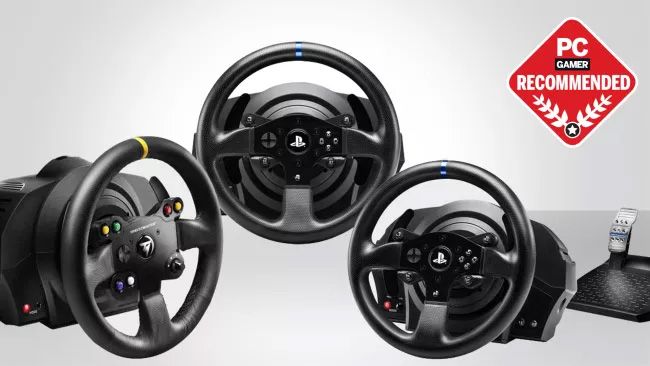 (Image credit: Future)
Best PC racing wheels (opens in new tab) : perfect for any circuit.
Best VR headset (opens in new tab): which set is right for trackdays?
Simulators are also a massive part of a Formula One driver's training regime. From the multi-million dollar machines that are crafted in secrecy at team bases, such as the William's simulator I've had the luck of seeing in action for myself, to at-home rigs helping drivers nail down tracks ahead of race weekends.
Ex-Formula One driver (this hurt to type) and four-time world champion Sebastian Vettel has a gorgeous at-home sim rig made out of actual Aston Martin F1 car parts (opens in new tab), for example. I want it.
It is the off season in the F1 calendar right now. However, there's not long to wait until the action kicks off again for the 2023 season. At the end of next month, pre-season testing begins, and that's when we'll get a general idea of the lay of the land for car performance for the coming season. Though the real show of what these 2023 cars will be capable of begins in March, with the first race in Bahrain on March 3–5.