Need to Know
What is it? This year's official game of the Formula One World Championship, the pinnacle of motorsport.
Release date June 16, 2023
Expect to pay $70/£60
Developer Codemasters
Publisher Electronic Arts
Reviewed on NVIDIA RTX 2070, 16GB RAM, Intel Core i7-10870H
Steam Deck Unsupported
Link Official site
$56.19View at CDKeys$69.99View at Amazon$69.99View at Best BuySee all prices (11 found)
After the disappointingly diminutive F1 22, F1 23 has lit up the timesheet purple—essentially delivering three great F1 games in one lap. One for the Netflix generation, one for the hardcore and one for loot addicts. Yes, seriously. Add in eSports shenanigans and you might just question whether Codemasters has spread itself too thinly. Surely it can't all meet the benchmark of that impeccable career mode? Incredibly, it's very, very close.  
Foremost is the return of the fictional Braking Point story, which takes pride of place at the top of the main menu. Sceptics would argue there's only so much you can do with an F1 story script because it's basically going to be about teammates colliding, maybe an old veteran training up a new driver and perhaps one cocky antagonist making jokes at your expense until you get your revenge in the final act. And yes, that's literally the synopsis of F1 21's original Braking Point. But, impressively, there's some originality here. It's properly engaging, too. You won't find spoilers in this review, but know that the cast of characters is deeper, more convincing, and elicit far greater emotional responses than before. That's helped by improved facial expressions, though any one of them could still easily be voted mayor of Uncanny Valley.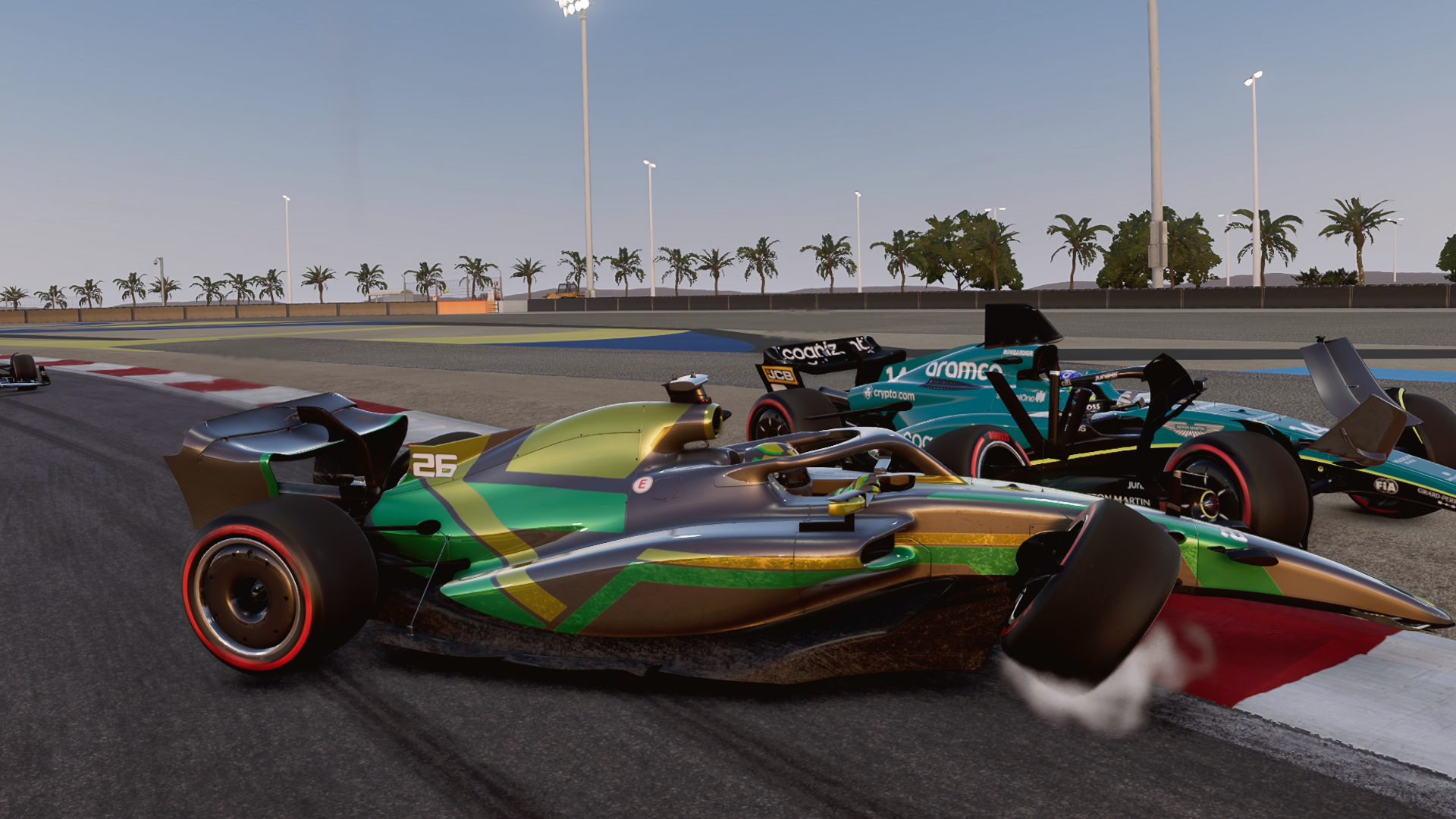 (Image credit: EA)
The game looks great as usual, even on High settings on a 1080p laptop running an NVIDIA RTX 2070. Performance is smooth, sharp and responsive, and is still playable on Ultra with ray-tracing enabled, though you'll need slightly beefier hardware to run that at the racers' standard 60 fps or above. Most bizarrely, however, the game simply doesn't run on Steam Deck. You can install it and start it up, but it then displays a low-fi message to say it's unsupported and that's that. You can still use Steam's Remote Play function to play via the Steam Deck, but some fuzzy visuals and occasional hitches mean you'll probably revert to your desktop very quickly. Considering F1 22 is so good on Steam Deck, the lack of compatibility here is disappointing.
F1 23 has been criticised by some for being expensive, but nobody could realistically argue it represents poor value for money. The best-in class career mode is complemented by a best-yet story, with an entirely separate progression-based economy in F1 World. Add in online ranked play, eSports championships and last year's F2 cars and you've got a simply phenomenal package. A little too po-faced at times, sure, but still phenomenal. 
F1 23: Price Comparison
$74.99$56.19View
$69.99View
$69.99View
$69.99View
$69.99PreorderShow More DealsWe check over 250 million products every day for the best pricespowered by