Need to know
What is it? The latest in Codemasters' excellent, officially-licensed racing series.
Expect to pay $60/£50
Release date July 1, 2022
Developer Codemasters
Publisher Electronic Arts
Reviewed on NVIDIA RTX 2070, 16GB RAM, Intel Core i7 @ 2.6GHz
Multiplayer? Yes
Link Official site (opens in new tab)
$34.99 (opens in new tab)View at Walmart (opens in new tab)$48.89 (opens in new tab)View at CDKeys (opens in new tab)$48.99 (opens in new tab)View at Eneba US (opens in new tab)See all prices (5 found)
F1 is properly back in vogue thanks to the Hamilton/Verstappen controversy of last year's finale, Netflix's Drive to Survive docuseries, and closer racing thanks to sweeping rule changes. Every team has managed to score championship points before the midway point of this season. Picking any one of these angles would be a great place to start for a racing game. So why does F1 22 start off by focusing on soft furnishings?
Well. Remember the 'live the life' ethos of F1 2010? This game takes that to its logical conclusion, giving you an all-new living space for your multi-millionaire avatar, which you can kit out right away with furniture, wall hangings and yes, dammit, soft furnishings of your choice. Other players can visit your space online and admire your race trophies, supercar collection and choice of uplighters. It's not very interactive, though; you can only flick between rooms with left and right, rather than walk around your new abode, and the cosmetic options are pretty limited. It's also worryingly geared towards microtransactions as you can buy 'Pitcoins' (groan) with real money to buy all the merch.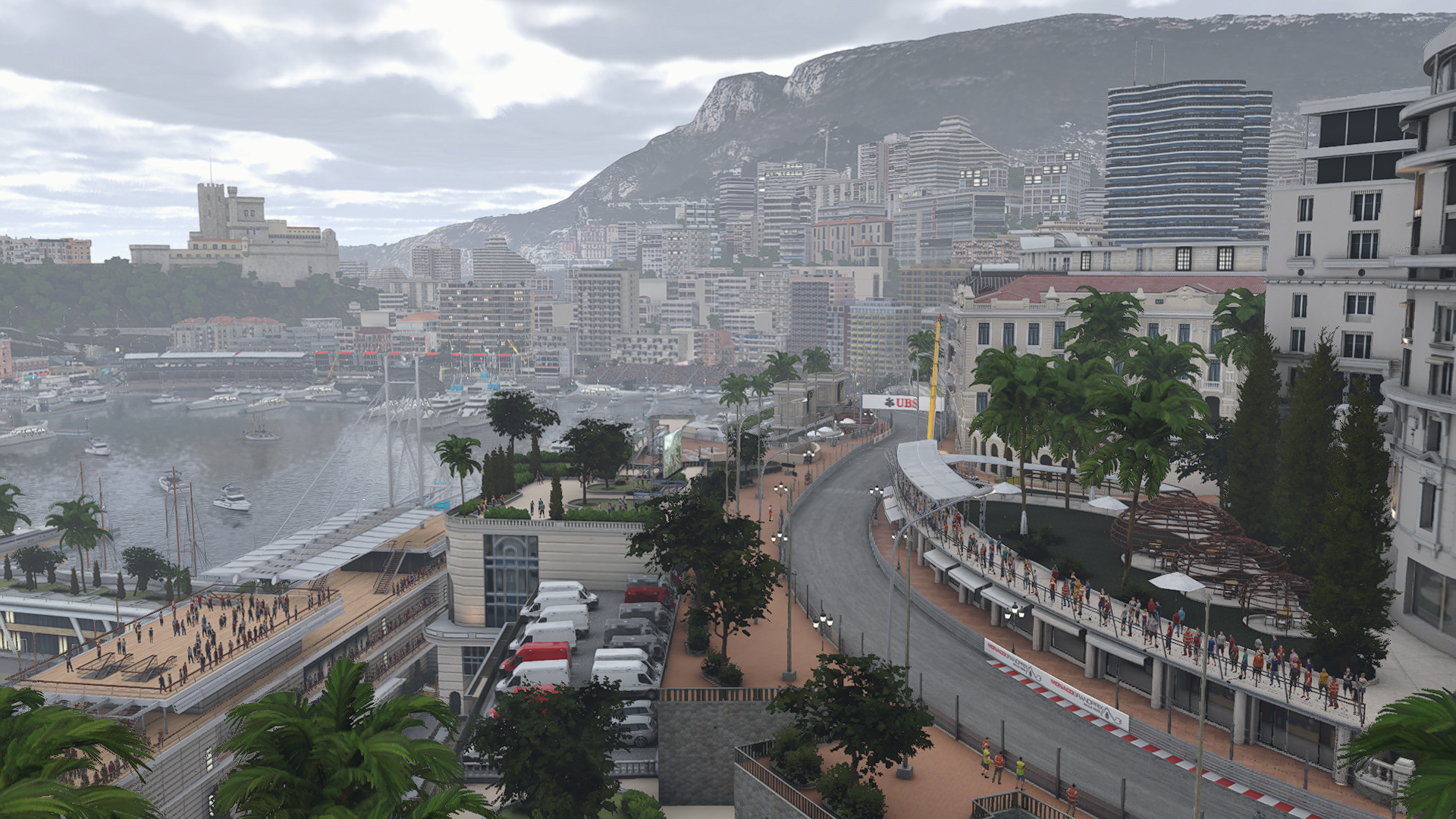 (Image credit: EA)
The effect is applied progressively, so whenever an object moves, the reflection quality diminishes, before drawing back in when it's still. It's something a lot of games do, but when you're doing 200mph, there isn't a great deal of stillness (odd, that), so reflections are usually a bit blurry compared to traditional lighting. The effect looks undeniably beautiful in stills, but certainly isn't worth the performance hit on the track. There are several DLSS and TAA options, and a benchmark test too. On an RTX 2070, disabling ray tracing results in some 100fps at 1080p on Ultra, and looks fantastic, so the decision is pretty easy.
Small gripes aside, F1 22 is simply another brilliant simulation of the sport; the most convincing and exhaustive there's ever been. However, great though the improvements are, it's also the most modest evolution we've seen for a while. The supercars and avatar nonsense make the game appear new without really changing it meaningfully, and certainly don't make up for the absence of last year's 'Braking Point' story mode. It's still an easy purchase to recommend as it's a masterclass in racing game design and plays extremely well, but the annual release hasn't felt this unnecessary since F1 2014. 
TODAY'S BEST DEALS$34.99 (opens in new tab)at Walmart (opens in new tab)$48.89 (opens in new tab)at CDKeys (opens in new tab)$48.99 (opens in new tab)at Eneba US (opens in new tab)