Need to know
What is it? A fantasy action RPG with co-op.
Expect to pay £35/$40
Developer Tuque Games
Publisher Wizards of the Coast
Reviewed on RTX 2080 Super, Intel i7-9700K, 16GB RAM
Multiplayer 1-4
Link Official site (opens in new tab)
Check Amazon (opens in new tab)
Dark Alliance is Dungeons & Dragons without the dice rolls. It's an intense, combat-focused action RPG where you slay monsters, collect loot, and fight alongside a party of powerful heroes—but without the usual trappings of a traditional RPG. There are no walls of dialogue or deep, lengthy quests to be found here. Just a lot of goblins and other foul beasts to kill, and some very impressive looking locations to do it in.
In Dark Alliance we follow the Companions of the Hall, a legendary band of adventurers led by D&D favourite Drizzt Do'urden, as they search for a magical MacGuffin called the Shard. Armies of villains and monsters from all corners of Faerûn—the titular dark alliance—are lusting after the Shard and the power it holds, and you have to stop them. It's a pretty standard fantasy plot, but given weight and authenticity by the involvement of veteran D&D scribe, and teller of some of Icewind Dale's most memorable tales, R.A. Salvatore. The story takes place just after The Crystal Shard, the first novel in the author's Icewind Dale trilogy, meaning there's plenty of crossover with the books.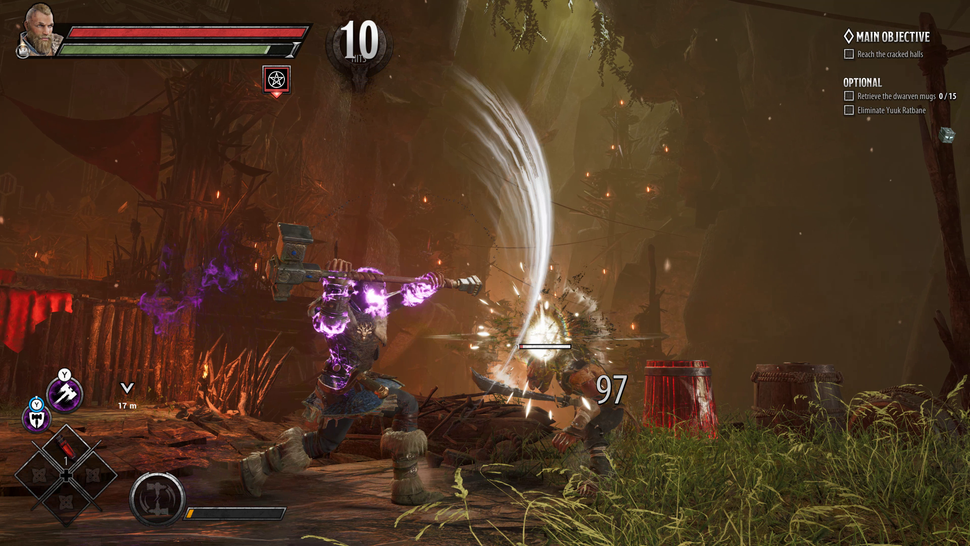 (Image credit: Wizards of the Coast)
But bugs aside, Dark Alliance is a blast. It brings the world of Dungeons & Dragons to life brilliantly, with meaty combat, a gorgeous world, and some truly despicable monsters to carve up. It's a reminder of what makes the Forgotten Realms such a great fantasy setting, and a welcome chance to return to Icewind Dale, a place a lot of PC gamers, myself included, love. If you're more of an RPG fan, you might find the non-stop combat a bit much. This is a game about killing monsters above all—and it's some of the most joyously brutal monster-killin' on PC, even if you don't have anyone else to slay with.
TODAY'S BEST DEALSCheck Amazon (opens in new tab)