Six years on from its successful Kickstarter campaign, Crowfall has landed. The MMO built up a lot of promise during its lengthy development. It was to be part-strategy game, part 'Game of Thrones' style throne war simulator. Just last year, its designer J Todd Coleman (of Shadowbane fame) claimed that on launch it would be the "most strategic virtual universe," even "surpassing EVE Online."
So let's just reset expectations by saying that Crowfall doesn't hit those galactic goals. It's a guild-based PvP game with a heavy focus on economy. You'll be creating multiple characters that share your account name, then levelling them quickly so that they can become cogs in a machine, helping your guild gain ground in a perpetual throne war. The campaign system is novel and the guild dynamics can be compelling, but Crowfall's world design and combat weren't good enough to glue me to it.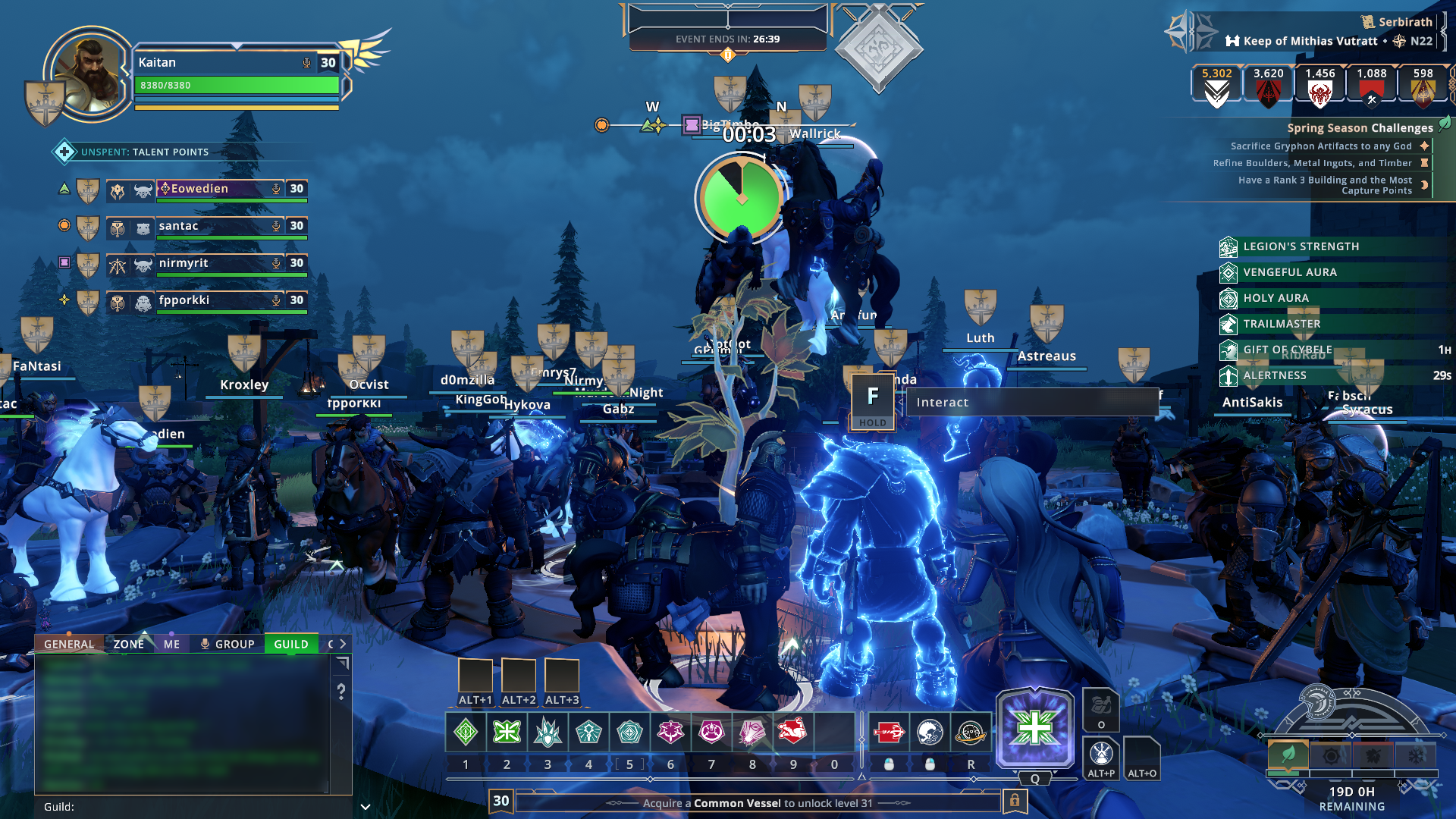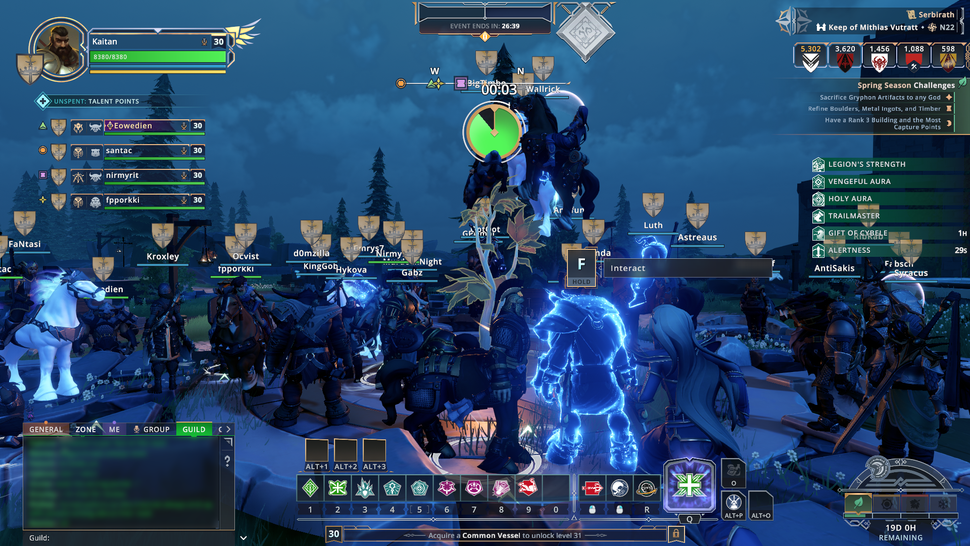 (Image credit: ArtCraft)
Less specialised guildmates, like yours truly, get the unglamorous task of escorting pigs loaded with resources back to camp, but the skirmishes against rival guilds that break out over these show just how important these porcine mules are.
Then, as the days count down to your new holding becoming unlocked for others to siege, this camaraderie becomes mixed in with escalating suspense among your comrades. It can all get pretty intoxicating, so long as you remain actively involved with your guild.
There's something to be said for an MMO that's so rigidly designed around doing your part for the collective. Players who are prepared to get stuck in, communicate plenty and sometimes sideline their individual aspirations to do some harvesting or create a character designed for meticulously balanced siege groups may well get absorbed into it. But outside of this bubble, when you're just hunting PvE mobs or grinding for those rare Disciplines (which you spend a lot of time doing), the experience out in its worlds is so thin that the less hive-minded of us will inevitably drop off.
At its best, Crowfall is a solid PvP MMO with a good throne war system and deep character progression, but it's lightyears away from the player-shaped EVE Online beater it was championed as.
TODAY'S BEST DEALSCheck Amazon (opens in new tab)