Need to know
What is it? A point-and-click adventure set in a future Singapore.
Release date April 7
Developer General Interactive Co
Publisher HumbleGames/WhisperGames
Multiplayer? No
Link Official site (opens in new tab)
Check Amazon (opens in new tab)
As a lifelong lover of science fiction and a Singaporean, playing Chinatown Detective Agency was a rare experience. Not long after entering this near-future version of my home country, it became clear that this game has two distinct layers, aimed at two distinct audiences: one is a point-and-click adventure for folks who grew up with Broderbund's Carmen Sandiego series which took them all over the world. The other, while not mutually exclusive, is a game made especially for Singaporeans.
In 2037, the country has gone through the unthinkable process of deregulation, there's anti-government graffiti on the train, drones and droids are a routine sight, and there's only one human librarian left in the country. You play as Amira Darma, an ex-cop starting out as a private investigator in a run-down Chinatown shophouse. As she takes on cases and meets clients, Amira gets to travel the world while pulling at the threads of a much bigger, more dangerous mystery.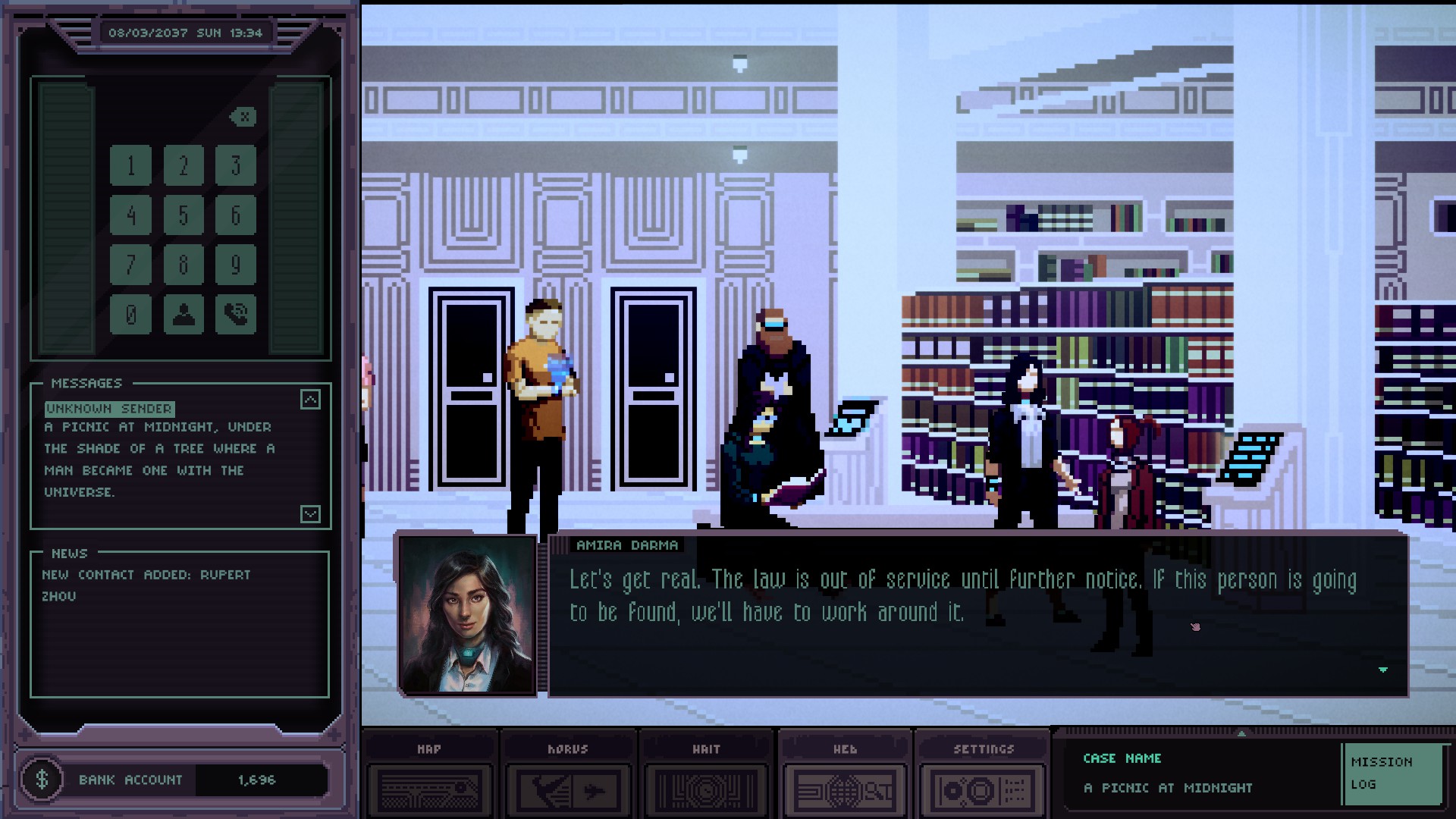 (Image credit: Humble Games)
Even with these flaws, CDA is bound to be particularly meaningful to a player like me, and the task of reviewing it for a general audience is rather overwhelming. Because of the lack of my cultural representation in games—Southeast Asian indies are on the rise, though—CDA inadvertently takes on an unfair talismanic weight for Singaporeans who still bear the residual indignity of William Gibson's 1993 WIRED essay, Disneyland with the Death Penalty, which decried the country as a sterile braindead hellscape. It's a reminder how well fiction deepens our relationship with our respective homes and environments, and how through fiction we can explore speculative pathways to different futures. Perhaps CDA was always going to be a loaded experience for me, though I could leave the generic main plot and spend all day going over its depiction of local problems and culture. As far as point-and-click adventures go, it's a pretty good debut, with room for improvement. As a cultural artefact, though, it's pretty great.
TODAY'S BEST DEALSCheck Amazon (opens in new tab)