There's still a good chunk of time to go before AMD and Nvidia's next generation cards are launched, and details remain scarce for the most part. But if there's one thing I know, it's that relative power consumption will increase. Both RTX 40 (opens in new tab) and RDNA 3 (opens in new tab) cards are set to push graphics card power consumption to even higher levels. While TDPs of 450W or more at the high end will get the pre-release attention, it's looking increasingly like mid-range and low-end cards won't be immune either.
Tom's Hardware (opens in new tab) published an enlightening interview with Sam Naffziger, AMD's Senior Vice President, Corporate Fellow, and Product Technology Architect. Naffziger made some interesting points. One of the key passages indicates that AMD believes it has a more power efficient architecture than Nvidia.
"Performance is king" said Naffziger, "but even if our designs are more power-efficient, that doesn't mean you don't push power levels up if the competition is doing the same thing. It's just that they'll have to push them a lot higher than we will." 
That last point is interesting. "It's just that they'll have to push them a lot higher than we will." If we take this quote at face value, firstly, it all but confirms that RDNA 3 cards will come with increased total board power levels and secondly, AMD believes that Nvidia's cards will come with even higher power consumption levels. It's going to be interesting to see how both companies act, and react to one another's designs.
Your next upgrade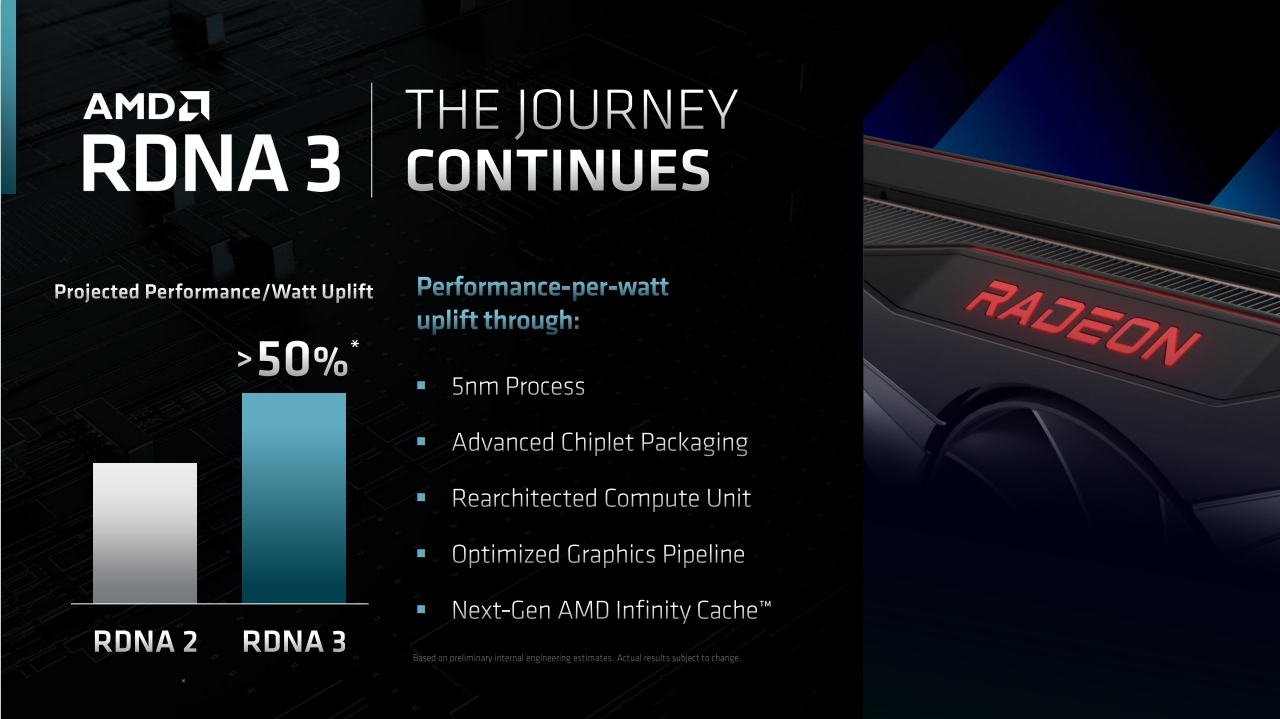 (Image credit: AMD)
As the world grapples with complicated issues including energy supply, inflation and climate change, the trend towards ever higher GPU power consumption is not a good one. Of course, not all GPUs will feature ridiculous power levels. There will be demand for high-quality and affordable cards that can push good frame rates, though I hope that a performance at all costs mentality doesn't forget to place at least some emphasis on power efficiency.
We're going to get great performance from both AMD and Nvidia GPUs but there has to be a limit or a pushback from consumers. Where does it end? 600w, 800w? Performance is king, but lets not totally neglect everything else too.