Need to know
What is it? A dream-diving visual novel where you solve a murder mystery in near-future Tokyo.
Release date: Out now
Expect to pay: £50/$60
Developer: Spike Chunsoft
Publisher: Spike Chunsoft
Reviewed on: Intel Core i7-10750H, 16GB RAM, GeForce RTX 2060
Multiplayer? No
Link: bit.ly/SomNirvana
Check Amazon (opens in new tab)
Jin Furue has been murdered. Someone has sliced the CEO in two and left one half at a TV studio, where a quiz show is being recorded live. The other half of Jin won't show up until six years later, having seemingly died just a few hours earlier. That's the baffling setup for AI: The Somnium Files – nirvanA Initiative, an out-there anime visual novel, but with a compelling murder mystery at its core.
You'd be forgiven for thinking otherwise, given how bonkers this sci-fi adventure can get. Your constant companion—at least for half of the game—is a smutty artificial intelligence who lives in a fake eyeball where your left eye should be. With her help, you'll solve the mystery of the Half Body Serial Killings while swatting off conspiracy theories, creepy viral videos, and a cult that believes the world is a mere simulation. That is, when you're not battling faceless goons to quick-time prompts in one of a handful of preposterous action scenes.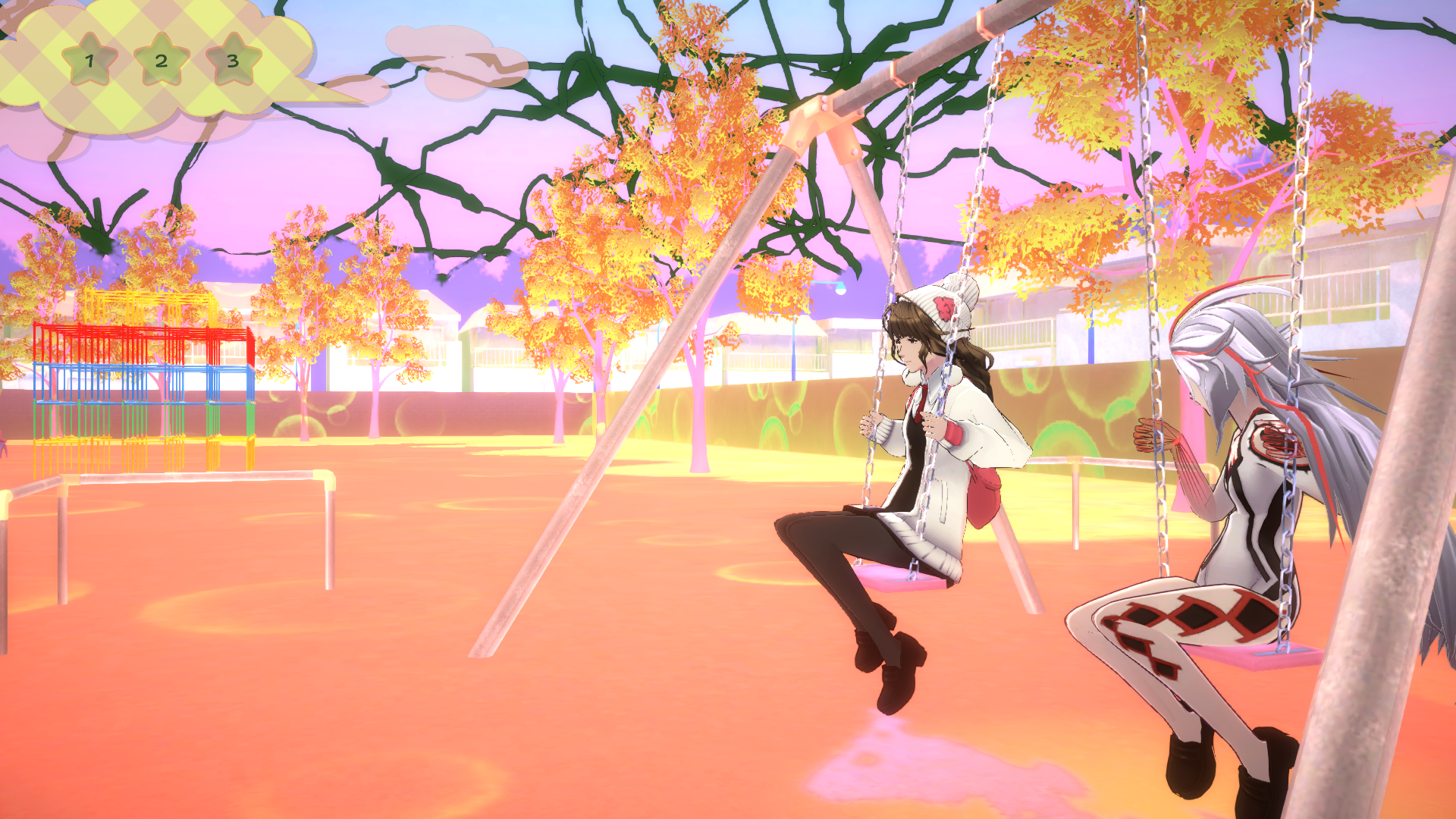 (Image credit: Spike Chunsoft)
In any other game those would be the bad endings, but they can be weirdly happy here, providing NPCs with satisfying endings at the expense of the overarching mystery. Return to a previous chapter, in order to diverge down the 'true' path, and those touching conclusions may never happen. Sure, as a result you've solved the mystery of the Half Body Serial Killings—but at what cost?
With its branching paths, and its two time periods, the game does feel drawn-out, however. I ultimately came to groan whenever I knew a psync was coming, as that would be another half-hour added for no good reason. Oh, there are flimsy excuses given for the subjects' refusal to share information, but this is a story that sometimes feels baggy and overlong.
I didn't mind that too much though, in a game that mixes genres with aplomb, and that holds onto its central mystery even as it indulges in conspiracy theories and dream-state weirdness. It's a philosophical sci-fi story, but with clear limits to its future tech, and ultimately reasonable explanations for its impossible crimes. Above all, this is a game that respects the art of the detective story, and that does a decent job of presenting its own.
TODAY'S BEST DEALSCheck Amazon (opens in new tab)